Culture a key component to Levelling Up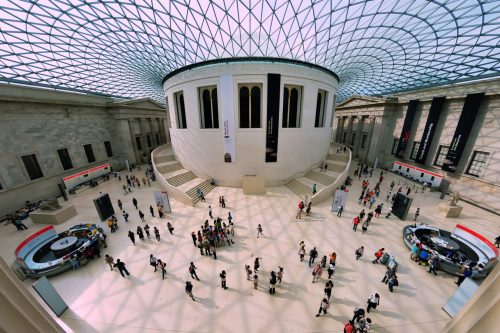 TheBusinessDesk.com in partnership with Freeths recently explored the role of Levelling Up in Yorkshire, North West and Midlands.


After discussing whether Levelling Up answered the right question during a recent roundtable hosted by Freeths in London, the conversation moved to how Levelling Up needs to see the power of culture to truly transform economies.
The topic of culture means many different thing but Nick Whitten from JLL highlighted that historically London has always been a place which is open to all and that in itself has created the global business hub which exists today.
"London has always been a global city since it became a city of 1m people in 1700. It was built from around about a third of the population being from the rest of the world, a third from the rest of the UK and the final third were born and raised in the city. Importantly it's still growing in that same proportions now as a city which is home to c.9m."
For Whitten this means we need to ensure that London remains the "global focal point" for UK plc and then look at the opportunities which he's described previously for a hub and spoke model.
The point of the international contingent which makes up London was crucial to Cyril Aboujaoude from PE firm Tiopo Capital who explained: "As an international person that lives in London, I believe a lot of talent is coming from overseas and right now the only city in the UK which is interesting for them is London, because there are so many different cultures in London that people can easily assimilate. Whereas whenever you go outside London it's very British and it's harder for us to adapt."
Aboujaoude does add however that through Tiopo Capital he has been doing a lot of work in the North and finds the approach to business to be open and hopes that as transport connectivity improves across the regions perhaps the cultural challenges will also dissipate.
The importance of culture to levelling up goes beyond just that of being welcoming to visitors and investment but also to a core component of what will ensure Levelling Up is a success.
Although no finite definition of what success looks like has been laid out by Government it's clear that Levelling Up refers to quality of life, opportunities and much more and both Allen Simpson and Nick Whitton shared their note on how culture can be a key indicator of success.
Simpson said: "A really interesting leading indicator of economic regeneration is the number of independent breweries."
Whitten adds that to use a horrible term, gentrification but the clear sign Levelling Up is working will be "if you start seeing businesses opening up on your street that are clearly only satisfied by people who've got expendable income".
For Alice Docker, partner at Freeths the role of community and culture is key to Levelling Up as she says whether it's businesses or people they "all need that sense of belonging and community, whatever that is".
This role of culture to locations is critical as the world adapts to hybrid working, with Nick Lee head of regulatory affairs at OakNorth Bank noting that the new approach to working could help with Levelling Up.
He said OakNorth Bank had recently agreed to fund a pod hotel in central London which will offer 300-400 pods where people will likely stay for a night while they do two days in the London office before going back out to where they live with cheaper house prices and where they're more involved in the local community because they're now part of that community for more of the time."
He also agreed with Simpson and Whitten noting that those people will actually then be spending that money in their new locality. However the crucial piece to this puzzle he noted is ensuring transport infrastructure and connections work.