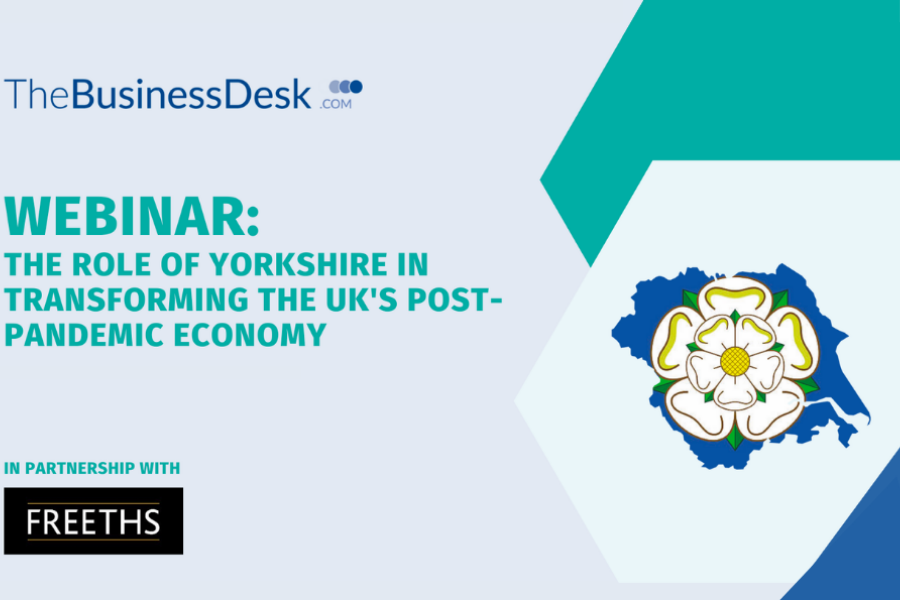 Level best – The role of Yorkshire in transforming the UK's post-pandemic economy
The Northern Powerhouse and levelling-up initiatives have resulted in the North taking a much more collaborative approach and seeking to drive the whole of the region forward.
Commitments from Government have been harder to pin down, with every announcement of part of a Government department relocating North seemingly being matched by another commitment being shunted into the sidings.
Where does this leave the North and the ambitions of its businesses and investors? And in seeking to close the North-South divide, how does it avoid creating new gaps between the parts of the North which are thriving and those which are struggling to survive.
In this webinar from TheBusinessDesk.com in partnership with law firm Freeths a panel of experts considered the strengths and opportunities which surround Yorkshire but also look at how the weaknesses and threats could be tackled.
Panel includes:
Jennifer Holmes, Arup
Professor Charlie Jeffery, University of York
James Farrar, York and North Yorkshire LEP
John Flathers, Freeths