Record profits for cyber security firm NCC Group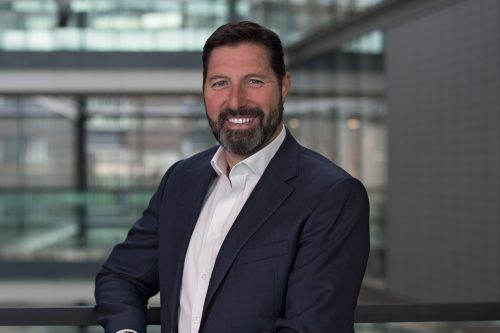 Global cyber security firm NCC Group has reported record pre-tax profits which jumped by more than 100% during its latest financial year.
The Manchester-based group has reported profits of £31m for the 12 months to the end of May 2022, up from the £14.8m achieved during the prior year.
The listed company's revenue also surged from £270.5m to £314.8m.
Turnover was driven by strong H2 Assurance revenue growth and the acquisition of Iron Mountain's Intellectual Property Management (IPM) business for £156m last year providing immediate additional scale to the Group's Software Resilience business in North America.
During the financial year NCC also appointed new CEO Mike Maddison after Adam Palser stepped down after four and a half years in the role.
Chairman Chris Stone said: "I am pleased to report another year of strong progress in which NCC Group capitalised on accelerating demand throughout the year to achieve record revenue and profits.
"NCC Group's vision is to be the leading cyber resilience provider globally, and we have put in place the fundamentals that enable our Group to achieve this vision. We have enhanced our delivery capabilities, attracted brilliant people at scale and embedded an inclusive culture across the Group, all enabling the strong growth delivered in the year.
"Assurance's successful year was driven by our performance in the US and UK, supported by Software Resilience's return to growth in the second half, as compared to the prior year second half.
"The integration of IPM is substantially complete and the business has already made a positive contribution to the Software Resilience division's performance, with a healthy pipeline heading into the new financial year."
CEO Mike Maddison said: "Evident in my first two months is the exciting opportunity that exists for NCC Group. Businesses fully recognise the need to invest in their resilience, and as the pandemic recedes and business activity normalises, this recognition is being met with action across our sectors and geographies.
"I want to build on the strong foundations NCC Group has achieved and capitalise on the accelerating appetite for cyber expertise we are now seeing through the investment in the NCC Group proposition, its operations and its people."
The board has announced a final dividend of 3.15p per ordinary share. This remains unchanged from the previous year.