Ground-breaking parenting app undergoes revamp in bid to reach new markets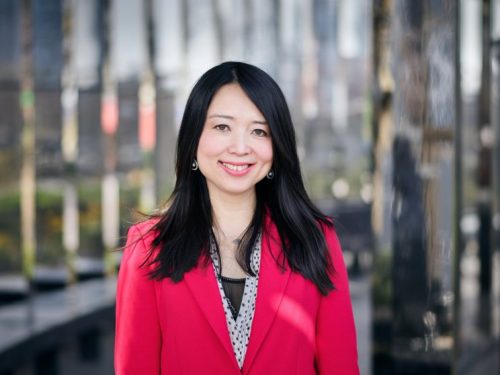 A company which has developed an app aimed at breastfeeding mothers has undergone a rebrand in order to reach a wider market.
The developers of LatchAid say the rebrand will allow the app to expand its scope beyond breastfeeding to the first 1,001 days of parenthood.
The new app Anya will help families to overcome a much broader range of challenges in line with the UK Government's A Better Start in Life initiative.
The Gloucestershire firm was launched by Chen Mao Davies, a former graphic artist who worked in the film industry.
The LatchAid name will live on as the 3D interactive animation tool inthe app.
Anya aims to help new parents access support and information and allow healthcare professionals to bridge the gap between antenatal and postnatal care.
The company says the app has undergone a complete redesign and redevelopment to provide clear visual learning.
Other components will offer articles, videos, webinars, and content to parents across the whole pregnancy, parenting and infant feeding cycle while virtual community groups have been expanded.
After proving that the app can double the average exclusive breastfeeding rate postnatally at six-eight weeks in a recent NHS Pilot, the team has worked on bringing the new app to market, partnering with a number of Integrated Care Systems and NHS Trusts.
According to the company's data, the app is already proving its worth in selected Integrated Care Systems, supporting continuity of care, improved patient outcomes, cost of care reductions and bridges the breastfeeding support inequalities gap.
This project will be co-developed with NHS partners, along with groups of parents in target demographics to address health inequalities and support underserved communities while improving wider breastfeeding rates.
Founder  and chief executive said: "It's been so exciting to see my baby LatchAid grow up into Anya, on both iOS and Android
"We know how important access to evidence-based information and support has already been to new parents via the app. We look forward to reaching many more families inclusively with our SBRI Healthcare funding."