Investment group undergoes sweeping changes as it looks to streamline structure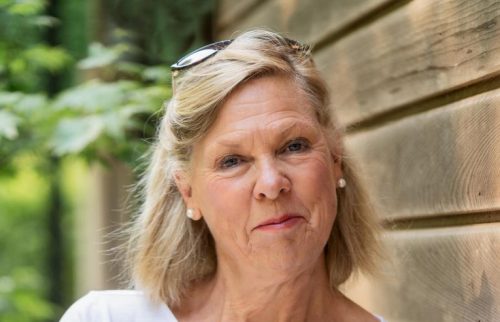 An investment group which works with SMEs in the South West has undergone a major reorganisation.
South West Investment Group, better known as SWIG, says the reorganisation was vital if the company is to remain relevant in the modern environment.
As part of restructure there have been sweeping changes at board level including the appointment of Christine Allison as the new chair.
Allison is taking over from Richard Coombs, who has been the Chair for almost ten years.
Also joining the revamped board are David Brown, a director of SWIG Capital and chief executive of Folk2Folk, Rebecca Pritchard formerly of Triodos Bank, Chris Butters formerly of PwC and Bill Baker formerly of HSBC.
SWIG says it is making significant changes to modernise and improve its governance, including streamlining the existing boards of SWIG Capital and SWIG Finance, with the SWIG board becoming the main board.
Christine Allison said: "Significant board changes have been necessary to ensure that the board reflects the forward-thinking company that the South West Investment Group is today.
"I am delighted to be leading the refreshed board, and together with the staff of SWIG will work to see SWIG grow its market share and support more SMEs with their finance needs.
"Over the years, we have relied on our experienced and knowledgeable board members to help lead SWIG through some challenging times. I would like to take this opportunity to thank everyone who has played a part in helping SWIG become the growing and ambitious business that it is today".
Christine Allison has been a director of SWIG and chair of SWIG Finance for the past two years, and a NED since 2017.
Prior to SWIG she spent more than twenty years with the World Bank in Washington DC, was a fellow of the London based Centre for the Study of Financial Innovation, and a special advisor to the Treasury Select Committee.
She is currently a director of the South West Business Council.
Richard Coombs is a well known figure in the South West business community and worked as a corporate lawyer and for over 30 years with Foot Anstey.
SWIG was set up in 1989 and funders including the British Business Bank and central government.
SWIG Capital has a portfolio of funds totalling £32 million. This portfolio is managed by fund managers with experience of operating in this type of risk finance.
Much of this is undertaken by the fund delivery arm of the group SWIG Finance Limited.
SWIG Finance is a non-profit company that backs viable South West businesses that are often unable secure sufficient funding from their bank.
Last year SWIG lent £10.8m to 502 businesses, helping to create and secure over 1,000 jobs and generate £32.3m.