The Butcher, the baker and the vegan Indian ready meal maker

By Marc Appleton – Business Advisor GC Business Growth Hub
It's a tough time for the hospitality industry – coming off the back of COVID into more rising costs and uncertainty the need for support the support is obvious.
But these past few years have also given me time to pause for thought – we need more celebration of the thriving food, drink and hospitality scene, despite the challenges that people are facing.
In Greater Manchester alone there are around 110,000 people working in the food and drink sector and, they help contribute £9bn to the Greater Manchester economy.
GC Business Growth Hub supports businesses in a variety of sectors but the food and drink entrepreneurs that we support through our Recipe4Success programme are some of the most inspiring and innovative.
From a painter and decorator with an idea who now sells biscuits and has been on TV (Prendi Il Biscotto) and to numerous Manchester food and drinks festivals, to university graduates who now run a vegan Indian ready meal business (Spice Story).
Over 200 businesses have been on Recipe4Success – GC Business Growth Hub's fully funded hospitality sector support programme and with our support, these businesses are – pun intended – feeding into what makes Greater Manchester's food and drink scene so exciting.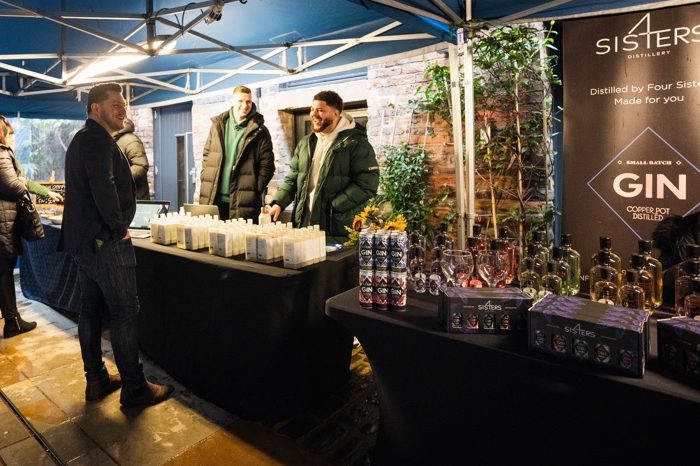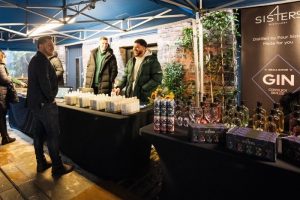 We've helped our clients win over 50 major awards for business, connected them with major retailers including Morrisons, Booths, Selfridges and achieved over 100 listings, supported them with exports to 14 countries across the world and secured over 100 major media appearances.
I've done programmes for years – and the best way to help businesses is to ask them what they want and what they need.
Then you need to find the really important stories to shout about – it's as much about the lofty ambitions as it is about initial growth potential.
The support we've provided to businesses not only helps them but helps their supply chain and the other businesses they work with. If you want a thriving hospitality industry you have to look at the bigger picture, by helping a few, we can help the many.
What makes our Recipe4Success programme truly unique is the breadth of businesses – breweries, vegan food, hot sauces, cuisines all over the world. The variety that comes through each cohort means everyone learns something from everyone.
As well as offering the support of our expert business advisors we've also managed to create a collaborative community approach, with businesses creating lasting relationships and sharing missing ingredients with each other.
Just two examples are Spice Story working with Devil Dog Sauces on the creation of their Bhaji-naise sauce and Hot & Wild Poke opening their first physical location at Kargo MKT in Salford later this year.
It's important to recognise the positive impact that our earliest cohorts have had and are still having on the programme. We're still learning every day and continuously evolving our approach.
Their real-world advice, unique stories, and go-getter attitudes have given our programme a serious upgrade, making it more relevant and effective than ever.
Every win and every hiccup along the way have been teaching moments, helping us build a tougher and more vibrant hospitality scene.
Let's keep working together to make our food and drink scene even more exciting, diverse, and sustainable.
After all, we're all in this together, and there's plenty of room at the table.
You can find out more about the Recipe4Success programme and the wider impact of GC Business Growth Hub on our website – www.businessgrowthhub.com/ourimpact
GC Business Growth Hub has been supporting Greater Manchester businesses for over 10 years with a broad range of services from expert business support and events to specialist programmes and funding. With a return on investment of over 10:1 between 2018 and 2022, they are amongst the highest gross value-added business support services in the UK.
GC Business Growth Hub was part financed by the European Regional Development Fund (ERDF) 2014-2021, as part of a portfolio of ERDF-funded programmes designed to help ambitious SME businesses achieve growth and increase employment in Greater Manchester. Working in partnership with Greater Manchester Combined Authority, Department for Levelling Up, Housing and Communities (DLUHC), formerly the Department for Communities and Local Government and Greater Manchester Local Enterprise Partnership.