Liverpool Mayor Anderson pitches for safe Labour seat of Walton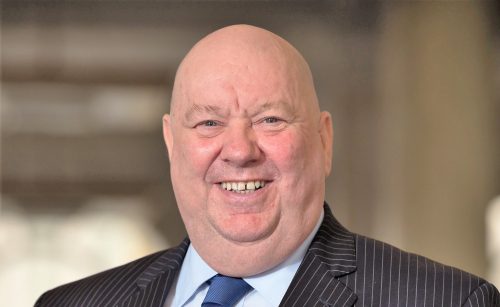 Liverpool Mayor Joe Anderson has announced he intends to stand as MP for Walton if current incumbent Steve Rotheram is successful in his bid to become the new City Region Mayor on May 4.
The Liverpool Echo has reported that if the Walton seat becomes vacant it will not be filled through the traditional selection process in which the candidate is voted for by local members.
Instead, the candidate will be selected directly by Labour's National Executive Committee.
Rotheram is widely expected for the new metro mayoral position, vacating his safe Labour Walton seat.
Anderson said: "Today I announce my intention to stand as Labour's candidate for MP in the Liverpool Walton constituency.
"This decision has not been made lightly. I have thought long and hard about it but I feel, with the Government calling a snap General Election, this is the right time for me to provide the best representation for the people of Liverpool and Walton."
He added: "It is fair to say that over the years I have been criticised for my direct way of doing things, my no nonsense attitude may not have been to everyone's taste, but I strongly believe that we must always stand up to bullies, and it will be clear to everyone in Liverpool Walton that this Government is intent on bullying our city."
Anderson said he will stand on a platform of local government experience and a will to take the fight against Tory cuts directly to the government.
He said: "Every day I have fought for Liverpool against the cuts and against those in the Westminster bubble who want to pull us down and hold us back.
"The Conservative and Liberal Democrat's continued unfair and vicious attacks, despite our pleas, is evidence of National Government's complete lack of understanding of how local councils work and, more importantly, the lives of the people who feel the devastating effects of their ignorance.
"With almost 20 years of local government experience, and seven years as leader then Mayor of Liverpool, I have continuously battled and fought for us to be treated fairly, but it is almost impossible to do when they simply refuse to listen."