Climbing wall business reaches new heights with six-figure cash injection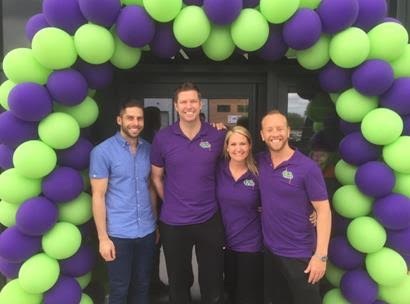 Clip n' Climb, an indoor climbing wall in Blackpool, has opened its doors to the public after securing a six-figure finance package.
The leisure concept was provided a £260,000 commercial loan from HSBC to support the £400,000 building works. More than 25 jobs have been created since its opening, including managers, supervisors, climbing assistants and café staff.
Trading as part of Supreme Sub, Clip n' Climb is run by Ben and Anne Wade, Daniel Whiston and Karen Barber.
Ben Wade said: "The Clip n' Climb proposition is unique in this area; it gives families and corporate groups an opportunity to get active and try something which is still a relatively new concept in the UK.
"The support we have received from HSBC has enabled us to fulfil the vision we have for the business quickly and efficiently. The funding came through before the building works commenced in January so the project was able to progress seamlessly, on time and to budget."
Clip n' Climb is expected to turnover in excess of £415,000 in its first year.
Brian Heyes, HSBC's area director of Lancashire, said: "Clip n' Climb is a forward-thinking, dynamic business with a strong vision for growth and we are pleased to be able to aid its long-term recruitment and development plans with our funding package. Our continued support demonstrates our appetite to see local businesses in Lancashire and beyond prosper."