Heritage trail kicks off at Liverpool's Albert Dock
A digital heritage trail has been launched at Liverpool's Albert Dock in a bid to take visitors on a tour of the Grade I Listed attraction and unearth fascinating secrets about the Dock.
Launching this month, Albert Dock Hidden Histories invites visitors of all ages to discover the iconic landmark in a way like never before, either at the Dock through their mobile device or at home on their PC.
A free, two-day, family-fun event on May 20-21, will celebrate the launch, and see tour guides available onsite to help visitors as they embark on the trail, bringing their own insights to the experience.
There will also be a selection of free fairground rides to entertain the children, while visitors can join the RIBA Liverpool City Tours guides for a one-hour tour of the Dock on both days to learn more about its fascinating history and magnificent architecture.
Clare Rawlinson, marketing manager, Albert Dock Liverpool, believes Albert Dock Hidden Histories further enhances the visitor experience at Albert Dock. She said: "We wanted to create a modern experience that celebrated the past, present and future of Albert Dock, and one that tells its story in a way we haven't done before.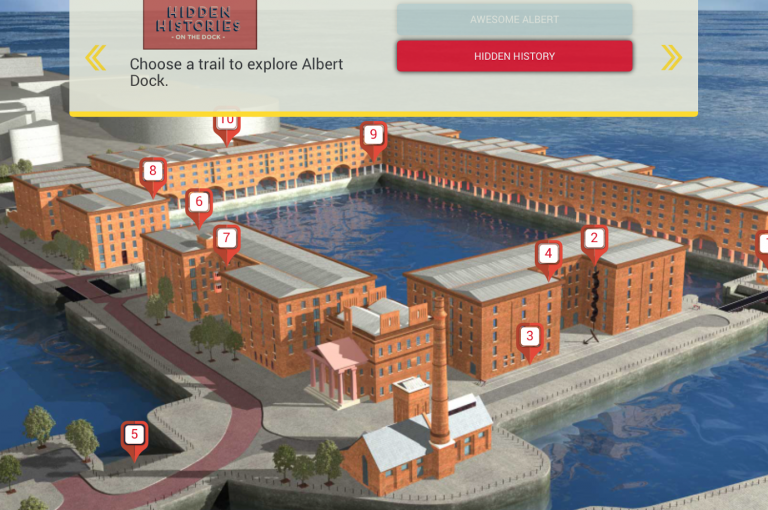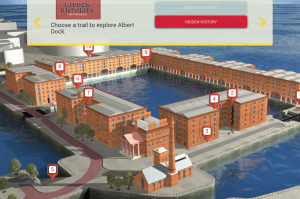 "Visitors will love the trail, it is fun, entertaining, user-friendly, and importantly, multi-layered, providing new and unknown facts about the Dock for the very first time.
"You think you know all there is to know about Albert Dock? Well, you will be surprised at what you find out!"
The trail will explore the various 'dock stop' icons across the 3D map to unlock hidden information and photographs before going to find them and visitors will also be able to swap between present and past views to reveal the different lives of the Dock over time.
As well as the Hidden Histories trail, visitors will also be able to take part in the Awesome Albert modern trail.
Ian Murphy, deputy director of Merseyside Maritime Museum, said: "It's been great to curate this trail, as Albert Dock played such a vital role in Liverpool's development as one of the world's greatest port cities, and has a wonderful story to tell.
"Merseyside Maritime Museum was the first public building to open at the revitalised Albert Dock in 1986, but it had another life before the cultural, leisure and retail outlets that we are so familiar with today made it their home.
"This trail will enable visitors to Albert Dock to find out much more about its history over the past 170 years, and helping in its development means that we can continue to engage with new generations to help ensure Albert Dock's story is told, celebrated and remembered for generations to come."