PLT is 'fastest growing' online fashion firm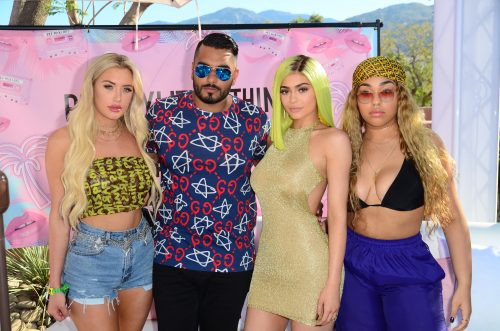 PrettyLittleThing, the Manchester-based online fashion brand with celebrity endorsements from the likes of Kylie Jenner and Sofia Ritchie, has been ranked as the fastest growing online fashion company.
The company, which aims its clothing at women aged between 16 and 24 and was launched by the sons of fashion giant Boohoo founder Mahmud Kamani in 2012, has seen an 'exponential' uplift in web traffic drives customer sales.
According to Hitwise's Fast Fashion report, which analyses search data from 3 million UK internet users, PLT was ranked as the fastest growing fashion brand on the web – seeing a 663% increase in people visiting the site year-on-year since 2014.
PrettyLittleThing's sales more than quadrupled to £30.7m for the three months to the end of May 2017, compared with £7.6m for the same quarter a year ago.
Customer numbers, meanwhile, rose 146% to 1.6 million for the same period.
Boohoo acquired a majority stake inthe company, which operates from Wellington Mill in Ancoats, Manchester and employs over 500 staff, in January this year for £3.3m.
It recently opened a new office in LA to support the firm's US expansion and has witnessed growth in territories such as Ireland, France and Australia.
Umar Kamani, chief executive at PrettyLittleThing, said: "Speed has been instrumental to the success at PLT. We have an extremely talented team who work relentlessly to spot the latest trends and ensure we can add new items to the site within a matter of days.
"Our customers are constantly on the lookout for a perfect dress for their next night out and our affordable price tags allow them to achieve regular wardrobe updates – even on the tightest budgets."
He added that the company's rapid growth had also been bolstered with help from social media stars including Kylie Jenner, Lucy Mecklenburgh and Sofia Richie.
He said: "By forging relationships with celebrities and reality stars who have become ambassadors of the brand it has enabled us to drive mass awareness of PLT, both in the UK and overseas. I am confident that the business will continue to grow at an exponential rate and look forward to the coming years as we enter new markets across the globe."