Efficiencies driving cap ex down for HSS Hire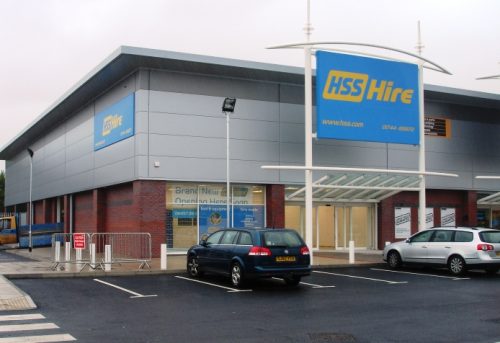 HSS Hire Group, the tool hire company with the majority of its workforce based at Manchester's Trafford Park, says it has seen a significant reduction in capital expenditure and an uplift in annual savings, as its turnaround continues.
The group said that good progress has been made with the cost reduction initiatives announced in May, with around £10m having been implemented by the end of the second quarter, and it expects total annual savings to fall between £11-13m.
Its new operating model is improving fleet availability across the network, driving greater capital efficiency, and full year capital expenditure is expected to be £4-6m lower than last year at between £36m – £38m.
Underlying revenue for the second quarter (13 weeks to July 1) was marginally ahead of the prior year, with rental revenues timproving onthe back of programme of sales initiatives implemented in March.
Alan Peterson, chairman, said: "Our clear focus during Q2 has been on translating our market-leading fleet availability into sales growth within our Rental business. We are therefore pleased to see underlying core hire sales momentum building month by month across the quarter as initiatives targeting smaller and medium sized customers have begun to have an impact.
"In parallel, the operating model is also delivering the planned benefits of greater capital efficiency, which is reducing our investment requirement, and higher cost savings through operational efficiency. We are encouraged by these initial signs that our operating model is delivering the benefits we expected."
New chief executive Steve Ashmore, who joined the group towards the end of the second quarter, said: "It is already clear to me that we have a fundamentally strong business with the building blocks in place to deliver improved customer experience and shareholder returns."