Meet the chemist disrupting his sector with online innovation

Shamir Patel is the man behind online pharmacy Chemist 4 U, which is disrupting the sector by slashing the prices of drugs and medicines and offering the convenience of postal delivery to its customers.
Patel started his career as a chemist on the high street – first at Boots before buying his own shop in Southport, which he grew to a retail chain of 20 shops across Southport, Liverpool and Preston.
"The pharmacy chain was doing well but supermarkets were starting to erode the sector a bit and impacted on our retail sales," he said.
It was those pressures that led Patel to start selling retail goods from the shelves of his pharmacy on Ebay – the beginnings of a journey that has seen Chemist 4 U itself become a major disruptor within the sector.
Patel said: "Chemist 4 U started in 2004, when we had our first retail shop. Basically, it was me and a shop assistant in a village and we were a bit bored so we decided 'let's put everything that's in the shop onto Ebay'.
"We had a brilliant village post office and we ended up picking more and more off the shelves and we grew to four staff.
"But I still couldn't see a way of keeping that competitive and beating the 8am to 10pm, seven-day pharmacy cover of the supermarkets, so we exited the retail shops," he said.
Patel moved his premises to Skelmersdale and focussed purely on online, selling prescription medicines, as well as health and beauty products.
"That's when we realised that ecommerce was here to stay. Then we had no other distractions and that's when it got serious," he said.
Run from Skelmersdale, Lancashire, it now has a turnover of £17m and employs 65 staff, having grown without any external investment.
Beauty and retail remains an important part of the company's business – particularly exports to mainland Europe, which accounts for 40% of turnover, helped by the fall in the value of sterling.
However, the company's huge growth potential lies in the growth of the prescriptions market, both in the UK and in Europe where some countries such as Germany and France do not allow domestic online prescribing or for prescriptions to be sent in the post.
"Because of the NHS we have some of the lowest drug prices in the world. We are the only country that collectively negotiates for the whole country," said Patel.
The company's selling point is price and convenience and it wants to push the message that people should stock up on essentials, such as headlice treatments and cold and flu products, and have them in their cabinet for when needed.
Patel said: "For us it is about price, not speed of delivery so people need to think in advance and plan it. It is about having it in ready for an emergency. We need to educate customers on pre-planned healthcare needs."
He added: "In the regulated healthcare space internet pharmacies are relatively new but not yet well perceived. Independent pharmacies see us as a replacement but I see us as a different business model."
He says the target demographic is those who are cash rich but time poor.
Prescriptions and medicine are now the company's main focus for growth, although there are challenges to operating in a regulated space. Patel is having to wrestle with some infuriating catch-22 situations, like the fact that because Amazon classes the company as a 'food supplier' it needs the local authority to be able to assess it but then local authorities are not authorised to go into regulated businesses.
It's just one example of where regulation and process not having yet caught up with the changes within the sector – another issue to overcome is around the labelling of drugs in each country's language.
But as well as the fact it is a regulated sector, those challenges also make the barriers for competitors to enter the sector much higher.
Patel also sees opportunities for growth in the subscription market and is working with Proctor and Gamble on its 'share and subscribe' scheme but admits there are challenges here too.
"Payment is a massive problem when the card expires after two years and recurring payments mean it is hard to put the price up," he said.
Despite these hurdles, the potential for the business is huge – looking to the future Patel is excited by ideas around personalised blended pills.
"I find the new age of healthcare most exciting, areas such as digital pills and personalised pills. What do the new delivery methods look like of getting medication to the right person in the right place?" he says.
And acquisitions are also on the cards – Patel is interested in complementary bolt-ons, such as online doctors to feed prescriptions.
Patel says that with the right investment he wants to grow the business to turnover £100m in the next five years.
Commentary from EY: Victoria Price, partner in the EY Tax practice.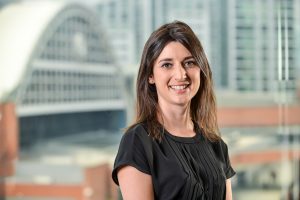 Health provision online is a growing market that has still only reached a fraction of its potential. In the North there are several examples of online pharmacies that are   hugely exciting businesses with great prospects for the future.
Most people are now comfortable with procuring consumer products online, and there will be a similar migration online for the procurement of medical and prescription items too – particularly given the considerable convenience and cost benefits for the consumer.
As trust is important for consumers where medical products are concerned, online chemists should focus marketing efforts on building brand confidence and familiarity.  As complementary businesses, such as online doctors, mature consumer confidence will grow and there will be greater opportunity for customer acquisition.
Online pharmacy is seen as a space with great potential by the investment community – several companies in the US have received private equity investment in recent years and in the UK we have seen both investment and consolidation in this space.
From an investor's perspective, pharmacies have a steady income stream from NHS prescriptions but also have the opportunity of selling value added products and services. The fact that this is a regulated sector also creates certain barriers to entry that affords some competitive protection.
Of course there are challenges too –the regulatory framework, for example, is struggling to keep pace with the speed of change in the online pharmaceutical sector.  This creates particular uncertainty for businesses with international aspirations.
However, what is really disrupting the traditional market is the convenience to consumers of 24 hour online procurement and home delivery.  Whilst I'm sure that the high street pharmacies will remain a fixture for many years to come online pharmacies have every reason to be bullish about their potential for growth.