Retailer to shut 26 stores to stave off administration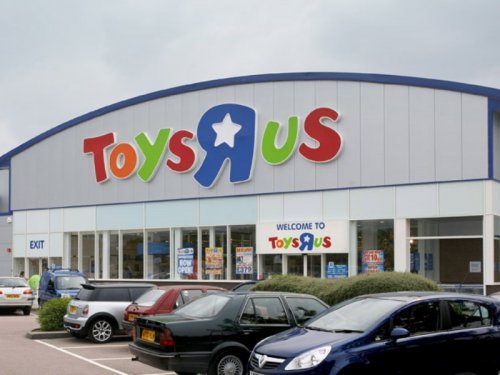 Toys R Us has revealed it is to close two of its North West stores as part of a nationwide store closure plan that puts around 800 jobs at risk.
The retailer wants support for a Company Voluntary Arrangement (CVA) that would see it shut around one-quarter of its shops – part of "essential changes" the company says it needs to make to the business.
It estimates it would leave behind debts of £450m with unsecured creditors receiving just 1.2p for every pound owed if the company was to enter administration before Christmas.
Steve Knights, managing director of Toys R Us UK, said: "The business has been lossmaking in recent years and so we need to take strong and decisive action to accelerate the transformation."
Toys R Us stores at Bolton and Manchester's Central Retail Park are among the 26 that it has earmarked for closure next year.
It is looking to shed its larger stores, which are typically on retail parks, and concentrate on its smaller format.
"Our newer, smaller, more interactive stores are in the right shopping locations and are trading well, while our new website has generated significant growth in online and click-and-collect sales," added Knights.
"But the warehouse style stores we opened in the 1980s and 1990s, while successful in the early days, are too big and expensive to run in the current retail environment."
All of its UK stores across the UK will remain open for business "well into the New Year", the retailer said, with the store closure programme planned to start in spring.
The closures will leave the toy retailer with seven stores in the North West, in Blackburn, Broughton, Chester, Liverpool, Preston, Stockport and Warrington.