Watkin Jones chief executive stepping down after delivering outstanding results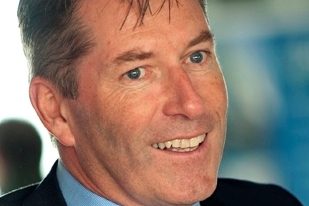 The chief executive of North Wales and Cheshire-based student property developer Watkin Jones has announced he is stepping down after his company delivered outstanding year-end results.
Approaching its second anniversary of its IPO on the AIM, revenue for the family company has climbed 13% to £301.9m for the 12 months to September 30 (2016: £267m), while pre-tax profits have gone through the roof, from £13.3m to £43.3m.
The hike in profits is largely as a result of the costs of the IPO incurred in the prior year which affected the 2016 figures.
At the same time as reporting the results, the company said the CEO Mark Watkin Jones had decided to step back from his role, although he would remain in post until a successor was found.
All 10 student accommodation developments for FY17 were delivered ahead of the 2017/18 academic year (3,314 beds). Some 17 similar developments (6,578 beds) were sold during the year with a total development value of £506m.
The future also looks bright for Watkin Jones as all 10 student developments (3,415 beds) scheduled for delivery ahead of the 2018/19 academic year have been forward sold.
A further five developments (2,675 beds) due for completion in advance of the 2019/20 academic year have also been sold and a further eight development sites (3,030 beds) have been secured and targeted for delivery from 2019 to 2021.
Meanwhile, WJG created the Fresh Property Group, operating under the Fresh Student Living and Five Nine Living brands, bringing its accommodation management businesses under a single leadership.
The company had 16,082 student beds under management for the 2017/18 academic year (52 schemes), up from 12,337 beds under management for the 2016/17 academic year (44 schemes).
It was contracted to manage 535 build to rent units, across five schemes, including one completed in Leeds during the year.
Chief executive Mark Watkin said: "We are delighted to report another impressive set of final results demonstrating our ability to continue the strong momentum established during our first year on the AIM market.
"The group has generated strong revenue and earnings growth, driven by our core student accommodation development business."
However, he went on: "After careful consideration I have decided that it is necessary for me to step back from my position as chief executive.
"The group has reported strong results today and with excellent earnings visibility, Watkin Jones is in a strong position to achieve continued success in both student accommodation and build to rent.
"Solid foundations are in place for my successor to work with, including an excellent management team that has supported me over the years in successfully growing the business and who will continue to drive Watkin Jones forward for the long-term benefit of our shareholders."
Chairman Grenville Turner said: "It is with regret that Mark Watkin Jones has notified the board of his intention to stand down as the group's chief executive once a suitable successor has been appointed, following an orderly handover period.
"For personal reasons, Mark is not able to undertake a full time executive role over the longer term and he and the board believe that it is in the group's best interests to recruit a successor.
"Mark has played a pivotal part in shaping the Watkin Jones strategy and success and has built an experienced and stable leadership team who have increasingly taken on the day-to-day responsibility for the running of the business."