People on the move: Cushman & Wakefield; The Landing @MediaCityUK; Robertson Group; Catax; PM+M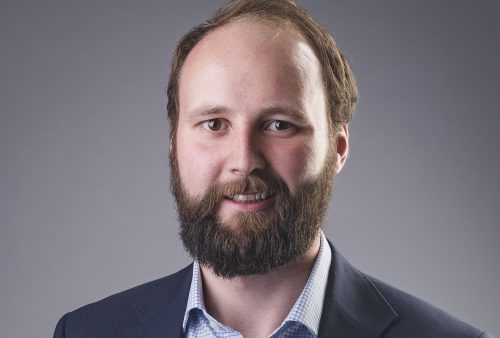 Real estate specialist Cushman & Wakefield has appointed Toby Nield to join its office agency team in Manchester.
Nield joins as an associate from Edwards & Co where he spent four years in the office agency team. Prior to that he worked at niche office agency P3.
At Cushman & Wakefield he will work with the existing team on a range of disposals and acquisitions across the North West.
Rob Yates, C&Whead of office agency in Manchester, said: "Toby is a great addition to our team and comes to us with a solid agency background and a wealth of experience. He will provide our clients with an excellent level of service and work ethic. His appointment underpins our strong position within the North West office market."
Cushman & Wakefield's Office Agency team in Manchester now comprises Rob Yates (partner), Toby Nield (associate), Rob Prescott (associate), Andrew Crabtree (surveyor), and Gillian Hares (senior lease analyst).
Cushman & Wakefield's Office Agency team completed 820,000sq ft of transactions in 2017. Highlights include a number of lettings at Two St Peter's Square, Manchester (135,702sq ft), letting 1 Stockport Exchange within six months of completion (42,668sq ft) and numerous acquisitions (284,330 sq ft) for occupier clients including Kellogg's, Vodafone, Weightmans and Sky.
::
The Landing @MediaCityUK has appointed Paul Billington as its new commercial director to oversee the delivery of its 10-year strategic development plan.
His role will focus on making The Landing the place to be for digital and tech companies to start, scale up and grow, helping them to become high-growth, sustainable businesses.
Under his remit will also be links to the Salford community, which The Landing supports with 600 jobs a year, and the redevelopment of Floor 7 at The Landing as a tech-led conference facility.
Billington said: "The Landing is a dedicated technology incubation hub for businesses in sectors including healthcare, VR and AR, government and education.
"With my team, I will be working hard to raising The Landing's profile and excellent reputation at the forefront of digital and tech.
Billington has a wealth of commercial experience and over 20 years of experience and understanding of digital and developing industries in tech.
Originally in banking and IT, Paul started a digital agency in 1998, selling it in 2005. Over the years, he has helped many digital and tech businesses, also holding a few high profile interim roles and board level positions in the North West, including Challenger Technology Limited and Prodo Digital.
Jon Corner chief executive of The Landing said: "Paul is a fantastic appointment for The Landing bringing a wealth of commercial experience to our growing dynamic team."
::
Construction company Robertson Group says it is continuing its focus on securing the best people to continue to drive the business forward across the UK.
Dirk Pittaway has joined Robertson to take up the role of managing director for the regional construction business of Robertson North West.
He joins the group with more than 20 years of construction experience in the region.
Robertson North West, which recently relocated to new offices in Haydock, is part of one of the largest independently owned construction, infrastructure and support services companies in the UK.
The group, which celebrated its 50th year of trading in 2016, consists of 21 companies, employing upwards of 2,300 staff and has a turnover in excess of £600m.
Pittaway said: "Robertson Group has shown impressive growth in the last ten years, despite the challenging market conditions in recent years, and my focus will be to continue delivering the Robertson model for business across the North West."
Derek Shewan, chief executive of Robertson, said "Dirk brings a wealth of construction experience with a drive and passion in forming close working partnerships with clients and providing focused solutions to challenges that clients may face."
::
Specialist tax relief firm Catax has today announced the appointment of Alex Lundy as new operations director at its Altrincham, Greater Manchester office.
Lundy joins from CVS, the market leader in business rates and rent reduction, where he has been since 2009.
Beginning in an entry-level position, the 30-year-old's stellar rise saw him surge through the ranks to become client services director by early 2016. During his tenure CVS experienced major growth, expanding its workforce to 300 people at one stage – a 500% rise.
Lundy's appointment is announced as several internal changes to Catax's senior team are revealed.
Paul Johnson has been promoted to group managing director, Mike Dixon has been appointed chief technical officer and Dan Alcock as the firm's new chief financial officer.
The announcements come as Catax continues to expand in both size and force with exciting developments planned for the first half of 2018. Since launching, the firm has recovered more than £163 million of net tax relief for thousands of clients in the areas of Research and Development and Capital Allowances.
With offices in Manchester, London and the Channel Islands, Catax employs more than 90 people.
Johnson, group managing director of Catax, said:"I've known Alex for some time and have been following the meteoric rise in his career with great interest. It's always refreshing to see someone achieve great things so early in their working life.
Lundy said: "I am delighted to be joining the talented team here at Catax because I really believe in what they do. In my previous role I helped companies save on business rates tax and I've seen the benefits that this type of valuable relationship can deliver to the client by allowing them to re-invest those savings back into their business."
::
Blackburn headquartered PM+M – the chartered accountancy, business advisory and wealth management group – has bolstered its tax and marketing teams with two new senior appointments.
Wendy Anderson has been appointed as tax director and will divide her time between the firm's Blackburn and Bury offices.
Her primary role will be to offer clients expert advice on tax compliance and tax planning as well as advising them on changing legislation, new planning opportunities and how to minimise tax liabilities.
She will also be working closely with PM+M's Wealth Management team to provide an overall private client offering for individuals and trusts. Wendy lives in Bury and has worked in the Tax sector for nearly 25 years. She has joined PM+M from RSM UK.
The second new starter is Terri Green who is the firm's new marketing and business development manager.
Her new role will see her develop and implement the marketing and business development strategy for the whole firm. She has worked in professional services marketing for 18 years including positions at PwC, Cowgill Holloway and most recently at True Bearing.
Jane Parry, managing partner at PM+M – added: "2017 has been a really strong year for PM+M's tax team. We are on track to grow our tax client base by at least 10% by the end of this financial year so we are delighted that Wendy has joined us at such a busy and exciting time.
"We are also thrilled that Terri is now part of the team as she brings with her a wealth of experience and insight that is already making an impact."