Catax gets foothold in London with Fast Track acquisition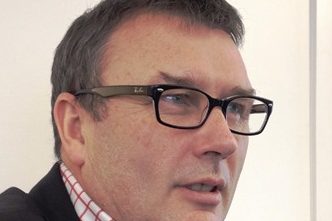 Specialist tax relief firm Catax, which has offices in Manchester and the Channel Islands, has acquired Fast Track, a research and development tax credit consultancy, for £2.5m.
The deal boosts the size of Catax's team by 17% to 92 and gives the company its first London base, from which it will mount a concerted push for more of the capital's lucrative SME market.
Average first phase R&D tax credit claims in London are estimated to be 23% higher than the national average at £53,000.
Kensington-based Fast Track, under managing director Paul Foley, has acquired more than 1,200 clients over the past three years, across all business sectors. In that time the company has grown its revenue by 325%.
Many of these clients were generated for Catax, so this week's deal brings the company's capability and, crucially, Foley's expertise in-house. Catax aims to capitalise on Foley's deep industry knowledge by sharing best practice internally to maximise growth of the firm's new business pipeline.
It's the latest stage of Catax's three-year plan to triple its revenue.
The firm's reputation has been growing strongly. The team in Manchester have reduced the drop off rate for claims by 24%, increased average client benefit by 18% and, in turn, its own revenues have increased 71% in the past three years.
The company has also strengthened its board of directors recently.
The company hired Alex Lundy last month as operations director, joining from CVS, the market leader in business rates and rent reduction; Paul Johnson has been promoted to group managing director; Mike Dixon has been appointed chief technical officer and Dan Alcock is the firm's new chief financial officer.
Catax was represented by Gary Black of law firm Freeman Fisher and Fast Track was aided by Mike Jones of Hill Dickinson.
Catax chief executive Mark Tighe said: "The UK R&D market is still massively untapped and we are going after it tooth and nail.
"Paul and his team at Fast Track do such a great job generating clients that an acquisition was the only sensible option. While operating under their own steam, it was only a matter of time before one of our competitors figured out how good they were and made them an offer themselves.
"Now we have acquired them, we will be taking all that experience and all the lessons they have learned over the past four years, and replicating that knowledge across the company.
"We are aiming to treble the size of Catax in the next three years. Our pipeline of business is growing rapidly and that's partly because of our efforts to educate SMEs about their entitlement to R&D tax credits.
"Fewer than 1% of SMEs claim these credits and, from our research, we believe that should be in excess of 45%. That means there are tens of thousands of businesses out there who could benefit and who don't have to spend anything to find out how much they can claim."