Finance provider marks £225m funding milestone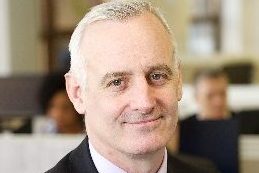 Business Finance Solutions (BFS), the North West delivery partner of the Government's Start Up Loans (SUL), is celebrating the fifth anniversary of the £375m programme by reaching a £225m lending milestone.
Since delivering its first loan in January 2013, BFS has gone on to deliver over £225m of funding nationally with £17.6m of this across the North West, which has helped over 2200 entrepreneurs to launch their businesses in the region.
A delivery partner of the Greater Manchester Combined Authority and part of The Growth Company, BFS has financed a range of businesses across the region. These include Stockport restaurant Where Where The Light Gets In, and Seven Bro7hers which has expanded from a small range of craft beers to their own beerhouse and brewery premises in Ancoats.
Paul Breen, director of Business Finance Solutions, said: "In the past five years we have seen the £17m of Start Up Loans invested in the North West completely transform the lending landscape for new and growing businesses, helping to ensure that our start up scene is more dynamic, inventive and robust than ever.
"The entrepreneurs we have been working with since 2013 have enormous energy, passion and commitment and have created thousands of jobs in that time, roles that simply wouldn't exist without this kind of alternative finance. These start up success stories just keep coming and we're working closer than ever with our local authority and growth hub partners to ensure that North West entrepreneurs can count on the support they need to help drive our region's economic success and stability."
Joanna Hill, chief executive of Start Up Loans, said: "BFS is a key delivery partner for the Start Up Loans programme and I am delighted they with the impressive results they have achieved during the five years they have worked with The Start Up Loans Company. They have proved that starting a business can provide individuals with a viable career option other than just following the traditional employment route and, as a result, have helped to launch many exciting new businesses. We look forward to continuing to work with BFS over the coming year and helping to grow the number of start up businesses across the North West."