Prices of Manchester homes to rise by 6.5%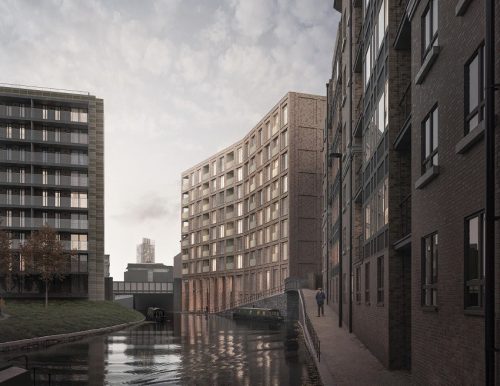 House prices in Manchester city centre are set to grow by 6.5% in 2018 – with 22.8% growth predicted by 2022, according to latest predictions from property consultant JLL.
JLL's The New Housing Paradigm report highlights that Manchester will see the strongest residential house price growth among northern cities in 2018. Coupled with an increase in values, rents are due to rise by 3.5% this year and 17.6% over the next five years.
Prices in Leeds and Liverpool will also grow by 3.5% and 4.5% respectively this year, according to the consultant, while rents in each of the cities will grow by 3.5%.
JLL's report says that the housing market in the North West has outperformed the rest of the UK's since the EU referendum vote.
In Manchester, the average price of a two-bed flat grew by 8.7% to £250,000 while rents grew 3.2% on average in 2017.
According to JLL's sales data, in some of the city's developments flat prices grew by 25% in 2017.
A one-bedroom apartment in the Smithfield Buildings scheme on Tib Street grew from £140,000 to £176,000 and at Castlegate a two-bedroom flat grew in price by 2.1%.
Liverpool's 5.1% increase in house prices over 2017 puts the average two-bed at £205,000.
Stephen Hogg, lead director – regional residential at JLL, said: "Manchester is now firmly established as the most important regional economic hub in the UK. Its high graduate retention rate, second only to London in the UK, is seeing the number of people who live and work here grow.
"The city has witnessed continued increases in house prices and rental values over the last five years as a result of this high demand. It's this that's led to the emergence of built-to-rent developments in the city, which have proved the asset class can perform incredibly well outside London.
"Manchester has one of the most attractive offers to investors currently – the typical build-to-rent yield can be as high as 4.75% in the city. We expect this interest will continue over the coming years too, with developers and landlords optimising the model."
Neil Chegwidden, residential research director at JLL, said: "A range of factors, including Brexit, will likely lead to more moderate UK house price growth across the UK. However, we expect that housing markets in parts of Northern England will be amongst the strongest over the coming five years.
"City living has gained strong momentum in Manchester, Liverpool and Leeds over the past three years. Together with an active student market, this has pushed demand in both the sales and lettings markets. And with housing supply in these city centres severely constrained, prices and rents have soared. Looking forward we expect price and rental growth in these city centres to significantly outperform the national average over the next five years."