£1m cash available to make Blackpool town centre properties shine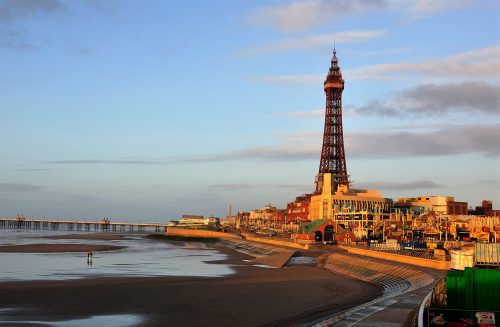 Blackpool Council has launched a £1m scheme designed to improve the appearance of town centre properties.
The aim of the scheme, funded by the council and the Lancashire Enterprise Partnership (LEP), is to help make the town centre more attractive to shoppers, residents and investors, part of a bigger programme of works to make Blackpool better.
Grants are available for up to 95% of the total cost of the works, which may include structural work, brick work, stone work, roofing, guttering, rendering, doors and other elements.
Up to £1m in total is available and businesses in the eligible areas can find out how to apply for some of this funding by visiting www.blackpool.gov.uk/PIF.
The eligible streets are Deansgate, Edward Street, Topping Street, Talbot Road (between the Promenade and Dickson Road) and Church Street (between Cookson Street and St John's Square).
Eligible properties will receive a letter from the council in the coming days.
Cllr Gillian Campbell, deputy leader of Blackpool Council, said: "This scheme is part of a wider regeneration project which aims to encourage the economic revitalisation of Blackpool town centre through a programme of highways, public realm and building improvement works.
"This is a fantastic opportunity for building owners or businesses to improve their properties at very little cost to themselves. I would encourage businesses in the designated area to get in touch and speak to a member of the team who can talk them through the application process.
"We have run similar schemes in the past and it is amazing to see what a difference exterior works can make to the whole appearance of a street or area."
The scheme will run until March 2020.