First look at £24m Reliance House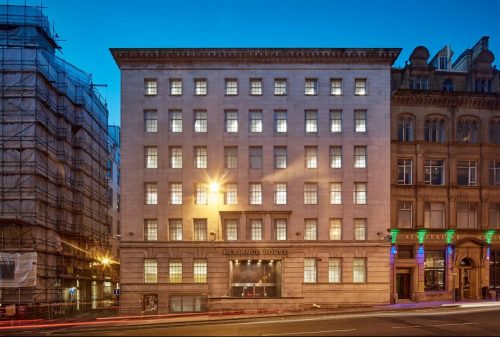 Striking new images have been released for a £24m residential apartment scheme coming to Water Street in Liverpool.
Reliance House, which is being delivered by Legacie Developments with its joint property partner Ascot, comprises of 100 high-specification one, two and three-bedroom apartments.
The scheme – sold out before building work has even been completed – is set to provide a further boost to Liverpool city centre's thriving rental sector.
Legacie Developments, established in 2010, specialises in the sensitive conversion of historic buildings. Having operated in the North West for 20 years, the firm boasts extensive experience in development and construction.
Meanwhile, Ascot Property Group working with Legacie to attract investment, has secured more than £22m in international funding.
Marie Campbell, from Legacie Developments, said: "The new images showcase the true extent of the high-end finish we have produced.
"The apartments are emblematic of our company's true blueprint, which is all about the quality of a development. A lot of detailed planning has gone into the scheme to ensure that not only is it right for the market, but it's fitting for Liverpool and its regeneration ambitions."
Ascot Property Group director Stuart Howard added: "We are delighted that the scheme is popular with overseas investors. Brand Liverpool is still so dominant on the world stage, and I think it's important we sustain the current popularity with residential schemes like this if we are to deliver vital economic growth in the city over the next decade."