People on the move: BCO; Hibberts Solicitors; Pyroguard; In The Style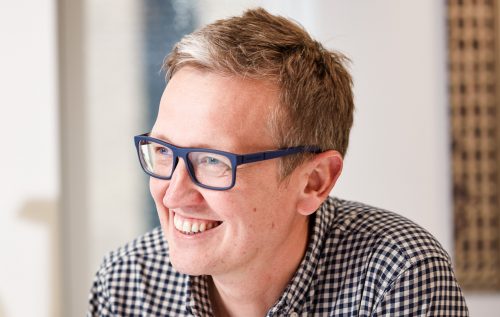 Phil Doyle has been appointed as the new chair of the British Council of Offices (BCO) Northern Committee.
Diversity is high on the agenda for the incoming chair as he strives to attract the next generation of property professionals to join the committee.
A founding director of Manchester-based 5plus Architects, Doyle has taken over from the former chair Stephen Frood, a partner at Gardiner Theobald in the city.
A committee member for 10 years, in his new role as chair Doyle will lead the committee as it focuses on the BCO Northern Awards, hosting events at iconic new developments across the North of England, showcasing BCO's in-depth research and building membership.
The committee represents the interests of all those who occupy, design, build, own or manage offices in towns and cities in the North of England, including Liverpool, Salford, Manchester, Leeds and Newcastle. Members include architects, lawyers, surveyors, financial institutions and public agencies.
Doyle said: "The BCO's focus is the dissemination of best practice in office design. We have some outstanding buildings in the region that use the latest design techniques and technology to create the very best office spaces.
"The Northern Awards and National Awards programmes are the pillars by which we showcase and celebrate the very best in office design in the region and across the UK."
Doyle has 30 years' experience providing strategic architectural advice and direction on complex developments.
He has worked on the design and delivery of numerous award-winning projects across a variety of sectors, including Airport City in Manchester, Walker House in Liverpool, Vaux masterplan in Sunderland and St. Peter's Square in Stockport.
As well as promoting best practice in its awards programmes, which recognise the highest quality developments and sets the standard for excellence in the regional and national office sector, the BCO publishes research to share best practice and improve workplaces across the UK.
The BCO Northern Awards are taking place on May 3 at The Principal Hotel in Manchester, where the best workplaces in the region will be announced.
::
Cheshire-based Hibberts Solicitors has consolidated its team with the appointment of two new solicitors.
Chris Porter and Oliver Lewis have joined this month bringing with them an abundance of legal expertise.
Porter, a commercial solicitor, and Fellow of the ALA (Agricultural Law Association) was Head of Commercial Property at his previous firm.
Lewis trained with the NFU (National Farmers' Union) before moving to Hibberts' Nantwich branch.
Joining the Whitchurch branch, Porter s is bringing his knowledge in the commercial sector which includes dealing with high net-worth individuals, acting for FTSE 100/250 companies and handling a number of high profile commercial property transactions.
This included a number of leases at the Trafford Centre and a nationally important infrastructure project based in Cheshire.
He said: "I am very proud of my past achievements which include tripling the size of the commercial property department in a previous law firm and, more recently creating a new law firm for an employer which was licenced by the SRA in 2017.
"I am very impressed with the commercial department at Hibberts and am really excited about the opportunities for growth and development of our commercial offering at Whitchurch."
Lewis has joined as a solicitor in the agricultural department after completing his training contract with the NFU.
Brought up on an arable farm in Shropshire, he has a keen interest in the farming industry and agricultural policy, and joined Hibberts because of its renowned reputation in providing a quality service to people and businesses involved within the agricultural and rural community.
Lewis said: "I moved to Hibberts because of its fantastic reputation within the farming community and I'm pleased to be working within what is an already accomplished Agricultural department."
Stewart Bailey, managing partner at Hibberts, said: "We are thrilled to welcome two excellent solicitors to our team. Together they have a wealth of knowledge which will strengthen their respective departments."
::
Following a period of consistent growth for St Helens independent fire-rated glass specialist Pyroguard the manufacturer has announced appointment of Richard Ainsworth as group technical director.
With a strong background in directing research and development activities for world-leading brands including Victrex and AGC, Ainsworth has a broad array of experience spanning industries from aerospace through to electronics. Also holding a PhD in Polymer Chemistry from the University of Durham, Ainsworth has the knowledge and ability to push forward Pyroguard's ambitious product development and growth strategies, the company said.
Ainsworth also joins the board of directors and will take full responsibility for all technical aspects of Pyroguard's product portfolio at both the Haydock and Seingbouse operating sites, including production support, research and development, and test certification.
"Joining Pyroguard is an exciting opportunity for me to guide the technical team as we strive to improve and develop the next generation of world-class fire-rated glazing solutions with strengthened performance characteristics," said Aisnworth
Pyroguard Chief Executive Neil Tilsley said: "As Pyroguard continues to grow in international regions, we aim to constantly improve and increase our range of fire-rated solutions. With Richard's support, our technical function will be able to develop and introduce products which reflect the requirements of different countries, as well as ensuring the availability of dependable global technical support."
::
Manchester-based fast fashion e-tailer In The Style has appointed Jonathan Cleaver as its chief technology officer and James Malysz as head of buying and merchandising.
Cleaver joins from Sofology, the national sofa retailer, where he was the chief technology officer from 2015-2018, focusing on delivering Sofology's omni-channel experience.
Malysz has worked for several UK brands including AllSaints, JD Williams and JD Sports. Most recently, he was River Island's e-commerce merchandising manager, having joined the business in 2015. Prior to that he held merchandising roles at All Saints and N Brown Group.
The appointments follow the recruitment of Paul Masters (COO) and Dane Stanley (CMO) in September, 2017, as In The Style continues to expand its senior management following an investment from Livingbridge, the mid-market private equity firm, in May 2017.
In The Style founder Adam Frisby said: "We are delighted to announce these recent appointments. Over the past twelve months, we have significantly strengthened the senior management team and grown our head office headcount from 53 to 74. These appointments will help us support the fantastic growth we're experiencing."