Docklands heritage 'container' village plan approved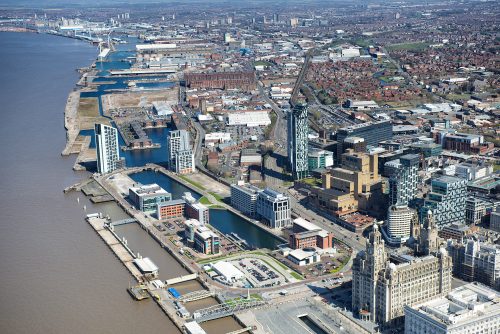 A planning application has been approved for the placement of eight former shipping containers at Collingwood Dock, which will be transformed into a new heritage trail visitor centre highlighting the long and illustrious history of the north Liverpool and Bootle docks.
The application for the development of the new 'Docklands Trail' Visitor Centre, which was submitted by Arup on behalf of Peel Land and Property (Ports) and The Docklands Trail Charity is part of the wider £5bn Liverpool Waters project.
The new Heritage Trail Visitor Centre will provide a new attraction to Collingwood Dock, which will complement the Friends of Allonby Canoe Club that is already situated at the historic dock, whilst also preserving the industrial look and feel of the docks and dock boundary wall.
The publicly accessible containers will be managed by The Docklands Trail Charity and will be an invaluable source of information for school children, visitors and enthusiasts alike sharing information and stories about the many transformations the docks have seen over the years, as well as the importance of the docks to the local economy.
Peel worked with The Docklands Trail to consult with a number of partners and stakeholders, including Liverpool City Council and the Titanic Hotel, to ensure the container village is best placed to serve the local area, as well as provide a distinctive educational space for school children.
Ian Pollitt, assistant project director at Liverpool Waters, said: "It is fantastic to see the plans we've been working on for many years become a reality.
"Much of the land at Liverpool Waters is currently disused dockland, we are keen to share its history with the public and encourage them to come on site and share its story.
"The council's approval of our planning application for the heritage trail visitor centre comes just weeks after we broke ground at Liverpool Waters as building work started on Plaza 1821, the £21m, 16-storey residential tower. As more and more projects progress past the planning stage and enter the development stage, we're looking forward to sharing even more good news in the future."