Metro mayor Rotheram urges rural businesses to apply for funding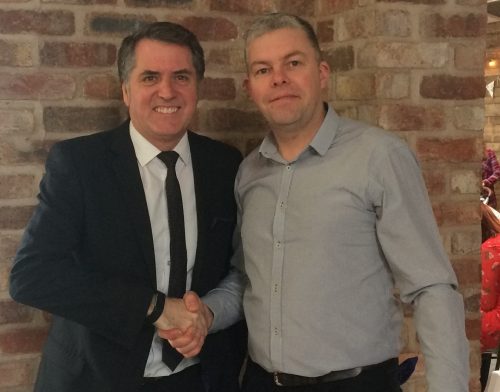 Liverpool metro mayor Steve Rotheram has urged rural businesses from across the city region not to miss out on European funding available to them.
Rotheram was speaking at an event at The Hayloft, a Widnes farm attraction/licensed café created as a farm diversification enterprise, which with the help of Leader funding has created five full-time jobs and over a dozen part-time positions.
He said: "Rural businesses are hugely important to the city region, contributing £700m a year to our economy.
"My key priority is to drive economic growth for the whole city region and that has to include our rural areas.
"More than £600,000 in European Union funding is available to our rural businesses and food processing, money which will be lost to the region if we are not able to allocate it.
"I would urge rural businesses to look at the potential funding on offer and to speak to the Local Growth Hub if they think it could help them."
EU funding administered by the Liverpool City Region Combined Authority includes money available from: Mersey Rural LEADER Fund; Rural Growth Programme for the Liverpool City Region; Countryside Productivity Scheme and a variety of Environmental grant programmes.