The value of creating the right workplace environment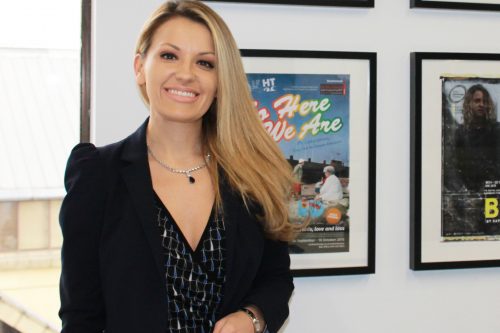 Ciara Keeling, director of asset management at Bruntwood, on providing amenities which promote wellbeing
All that glistens is not gold and creating the right workplace environment isn't just about grade A features and aesthetics. The sense of community, service offering and overall atmosphere are the real differentiators.
Nowadays, many workers have the option to work from the comfort of their own home so the office must provide an attractive and comfortable alternative space to work – a home from home.
So what makes for an effective space? Good communal areas are fundamental. There is so much talk of co-working these days that it's easy to assume this concept is overhyped.
But the demand and uptake for these kinds of workspaces that we've seen speaks for itself.
But it's not just about a space. It's important to provide a more rounded package of value-added customer benefits such as events, programmes and amenities that promote wellbeing – helping people to move and avoid a sedentary working day.
At our most evolved workspace in the city – Neo – we've seen unprecedented demand for space thanks to the community we've created, the service offered and the opportunity for our customers to benefit from the work/life integration the building offers.
We have a lounge which encourages collaboration as well as a variety of networking and training events making it an authentic community.
And this is a central part of what Bruntwood offers. Our coworking spaces offer the chance to work among like-minded people in a structured atmosphere, bringing together those with very different skills to share ideas and knowledge, promoting an ethos of collaboration.
It's aimed at all types of businesses but it is particularly appealing to start-ups, freelancers and small firms because of the ease of access and flexible pricing.
Customers benefit from the energy and mindset of an office environment as well as working on their own, plus they can benefit from the buzz of interacting with fellow workers. Working alone can be isolating and have a negative impact on mental wellbeing.
A coworking space means that despite working alone you are surrounded by like-minded people, which can help people to feel energised.
Workplace wellbeing has always been central to Bruntwood's philosophy and a key consideration in all of our workspaces.
Workplace facilities and amenities, including gyms and secure bike storage are vital to employers looking to attract and retain a generation of talent which is increasingly conscious of their health, and the environment.
More than 75% of our buildings have secure bike storage and shower facilities. We have formed a unique partnership with international exercise brand, Les Mills, to offer virtual fitness classes throughout the day and Altius Healthcare to deliver an employee wellbeing programme at a number of our buildings.
When it comes to the right workplace environment, more often than not, people will choose to go to a space that offers that extra sense of community. A well-rounded service offer with great workspaces and facilities available will ultimately win over anything else.