People on the Move: Eversheds Sutherland; Trowers & Hamlins; WFEL; Rotherham Taylor; GVA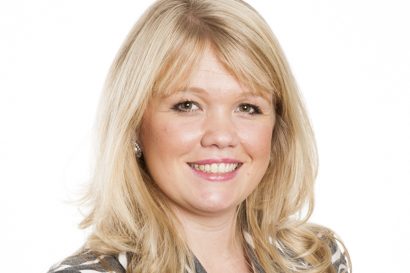 Eversheds Sutherland has promoted Nicola Brookes to partner in its Manchester office.
She sits within the corporate team and advises public and private companies on acquisitions, disposals, corporate reorganisations and general corporate governance for clients of varying sizes and across a broad range of industry sectors.
Her promotion comes as part of a wider promotions round for the global legal practice, which made 20 partner promotions across 10 countries in its international and Europe network.
Within the UK there are partner promotions in Cardiff, Leeds, London and Nottingham, in addition to the Manchester office.
Michael Clavell-Bate, Manchester senior partner, said: "Nicola has demonstrated outstanding technical ability in her specialist area of law with a dynamic approach to developing her client base as well as a strong reputation within the corporate team.
"All these attributes support our service excellence, common culture and smart growth ambitions.
"We congratulate Nicola on her promotion to partner as part of our class of 2018."
::
Partner Suzanne Benson became head of the Trowers & Hamlins Manchester office with effect from April 1.
Ms Benson has been at the firm for 18 years and already leads Trowers' North West real estate team.
She works with a variety of private sector developers, local authorities, housing associations, government departments and public sector bodies and on property- and accommodation-based projects across the North West and UK.
She is well known for her work with a wide variety of businesses across the region and has also recently been appointed to the Our Manchester Forum board as a business representative to assist the forum with overseeing the delivery of the Our Manchester Strategy.
Trowers & Hamlins is an international law firm with offices across the UK and the Middle and Far East.
It has had an office in Manchester for more than 40 years and moved to 55 Princess Street in 2015.
The recent promotions of Dan Butler (commercial litigation) and Eleanor James (banking) have helped to support the expansion of their work in the North West and its strategy for growth.
Real estate is a key focus of the business with more than 60% of lawyers advising across investment, development, construction, asset management, planning, environment and dispute resolution.
Recent local notable deals they have acted on include the GMPF funding of the Circle Square project, the Pomona Wharf development, Angel Gardens and the recent inward investment purchase of the Mere Court Hotel.
Commenting on the new role, Ms Benson said: "The Trowers office in Manchester has undergone considerable change in the last few years under the leadership of Mike Gaskell and I am really excited to be taking over the role at a time when we are well positioned to continue to expand both our public and private sector work.
"We are currently working on a number of significant local projects which will have a really positive impact on the areas we live and work in and I am confident that this gives us a really strong platform for further growth in the next few years."
::
Stockport-based WFEL, which specialises in the supply of rapidly-deployable military bridging systems, has appointed Ian Anderton as managing director, succeeding Ian Wilson who will retire from the company.
Mr Anderton brings extensive experience of the defence industry, coupled with a strong background in operational improvement.
For many years he held senior management roles within BAE Systems, including managing director of the Munitions Division, and COO roles within BAE's Maritime Division, responsible for both submarines and warships.
He said: "WFEL's military bridging products have a worldwide reputation for quality and adaptability and I am delighted to be joining the organisation, which I see as a company with a tremendous heritage and with great potential for future growth.
"I am very much looking forward to helping the business further develop."
In order to ensure a smooth transition, Ian Wilson will remain with the company until the summer. He said: "After more than 30 years at WFEL it is now time to hand over the reins and I am supremely confident of leaving the company in the very capable hands of Ian Anderton, who will play a vital role in driving the company forward through its next period of growth."
::
Two professionals at a Preston-based accountancy firm are celebrating their promotions.
Chloe Greenbank has been promoted to senior manager at Rotherham Taylor, while Simone Brown has been promoted to tax manager.
Having joined the firm in 2010 as a trainee accountant, Chloe completed the ACCA accountancy qualification in 2013. She was promoted to manager in 2016 and works with some of the firm's more diverse clients such as charities and legal practices.
Meanwhile, Simone Brown joined in 2017 and is responsible for overseeing clients' tax affairs, including personal and corporate taxes as well as tax planning.
Ms Greenbank said: "It is wonderful to be able to progress my career further at the firm at which I trained. I look forward to continuing to be able to make a difference for our clients in my new role."
Ms Brown added: "It is great to be able to take the next step in my career at Rotherham Taylor. This is a firm which punches above its weight in terms of the significance and complexity of the work we carry out and I am looking forward to continuing to contribute towards our clients' success."
Company director Rebecca Bradshaw said: "These are deserved promotions for Chloe and Simone which reflect their commitment to our clients. I know our clients already value the work they carry out and will be delighted that both are continuing with the firm in their new roles."
::
GVA has strengthened its North West teams with six internal promotions, at director and associate levels.
In Liverpool, Jonathan Lowe, who has been part of the agency team for more than 10 years, has been made a director at the regional base.
Linda Doyle, a member of the energy and natural resources department, and Claire Robinson, who works in land and development at the Merseyside office, have both been promoted to associate positions.
In Manchester, Gareth Conroy, from the land and development team, has been named director, while Kate Deakin, who works in independent healthcare, and Michael Ihringer from the telecoms team, have both been made associates.
The six appointments are part of a wider promotion drive across GVA's UK business, with a total of 39 new titles for regional team members.
Stephen Cowperthwaite, regional senior director at GVA Liverpool, said: "As well as ensuring that we recruit the very best from outside the business, we're committed to maintaining a strong team through recognising the exceptional talent already here, too.
"Jonathan, Linda and Claire are all well known at GVA, having been with the business for a while now, so it's fantastic to see the three of them step up to a new role and challenge."
Chris Cheap, regional senior director at GVA Manchester, said: "The recent promotion of Gareth to director, and Kate and Michael to associates, underlines our ambition to grow our Manchester operation and highlights the strength of our in-house expertise."
As well as Liverpool and Manchester, GVA has offices in London, Bristol, Cardiff, Edinburgh, Glasgow, Leeds and Newcastle.