Charities watchdog is now 'showing its teeth' in a crackdown on poor practices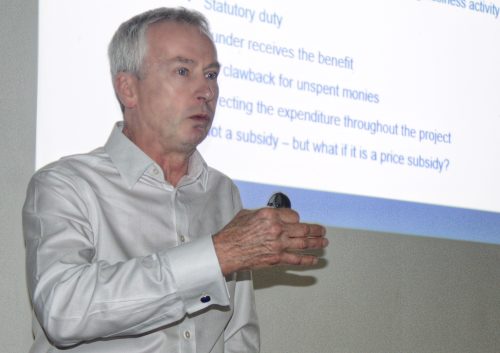 Charities and voluntary organisations across the Liverpool City Region have been warned that the Charity Commission is now "showing its teeth' following a number of high-profile scandals, such as Kids Company and Oxfam.
That was the message from experts at the Spring Charity Update seminar held by accountancy firm BWM in Liverpool
Many of BWM's clients are in the charity sector and the practice offers regular update events.
Managing partner Peter Taaffe opened the session at Ziferblat, at No 4 St Paul's Square, and talked about Kids Company, a high-profile youth charity in London that collapsed following allegations of financial mismanagement involving millions of pounds.
Mr Taaffe said it was the responsibility of both charity trustees and their professional advisors to report on what the Charity Commission calls "serious incidents" or "matters of material significance".
He explained: "Post-Kids Company there has been far more focus on what needs reporting to the Charity Commission.
"The Commission recently brought out a report on this and in it they identified that, of 114 auditors who gave audit opinions containing information they were required to report to the regulator, only 28 contacted the Commission.
"And of these 28 only six did so promptly – three waited more than two months to alert the Commission."
He added: "As accountants we have a legal responsibility to report such matters.
"The pressure on this from the Charity Commission is building – they are now showing their teeth."