People on the Move: Shoosmiths; Fast Web Media; Fieldfisher; Tosca Debt Capital; Sigma; Make Events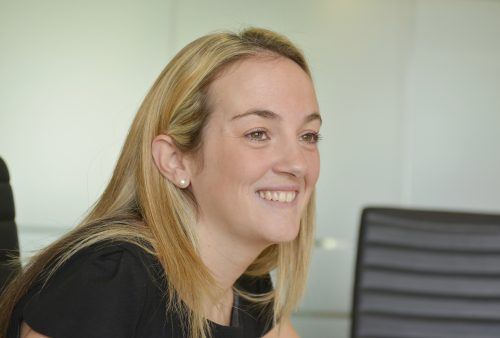 Law firm Shoosmiths has announced eight new partners and legal directors in the firm's May promotions round, joined by 18 new associates, which involve two promotions in its Manchester office.
Manchester-based Lisa On-Iam (real estate) has been promoted to partner, and Hollie Wrigley is now a senior associate.
Shoosmiths' chief executive, Claire Rowe, said: "We always look forward to this time of year, where we can reward our lawyers for the contributions they make.
"Promotions serve as an ideal opportunity to recognise the expertise and commitment our people bring to the firm.
"Senior-level promotions are earned by building strong relationships with our clients and by taking on additional responsibilities. Both are integral to Shoosmiths' success."
She added: "This latest round of promotions demonstrates the strength and depth of the people at Shoosmiths and our ongoing commitment to ensuring we have the best people to deliver the client results."
Shoosmiths operates 11 offices across the UK with more than 180 partners and 1,600 lawyers and business support employees.
::
Digital marketing agency Fast Web Media has appointed Rob Weatherhead as its new head of agency as part of a strategic growth plan.
The Manchester-based firm specialises in designing and delivering bespoke digital marketing strategies across the digital ecosystem, and has worked with some of the most recognisable names within a variety of sectors, including BBC, English Premier League, blu e-cigarettes, Gfinity Esports, Molson Coors Brewing Company and PZ Cussons.
Prior to his new role Rob has held senior positions at MediaCom, Dentsu Aegis, Tecmark and Latitude and will be driving Fast Web Media's growth over the coming years.
He will be reporting into Glyn Shadwell, who was made chief operating Officer of Fast Web Media's parent company, Mporium Group, earlier in the year.
Mr Weatherhead said: "Fast Web Media is an agency that has a long history in Manchester. When I heard the ambitions for the agency and met the team, the opportunity to be involved in its future was one which I couldn't pass up."
Mr Shadwell added: "The appointment will be crucial to Fast Web Media ramping up their offering within Manchester and across the UK. Rob brings with him a wealth of experience across the digital landscape and has an unswerving focus on clients and best practice which is essential for Fast Web's next phase of growth."
As part of the growth plan, after six years at MediaCityUK, the agency recently moved into Manchester city centre by setting up at the Waterhouse building, Spring Gardens.
::
Law firm Fieldfisher has announced the hire of Charlotte Round, its first Manchester-based banking partner.
Charlotte has joined the finance team from Brabners. This follows the arrival of David Bowcock from Brabners who joined as head of corporate.
The firm's Manchester headcount has grown by 25% in six months and now has 123 people.
Ms Round is joining the firm during an exciting period of expansion and brings with her 19 years' experience in acting for lenders and borrowers on banking transactions.
In her work for funders, she has acted for clearing banks, private banks and bridging finance providers. She has also been involved in numerous funding transactions involving the hotel, leisure and healthcare sectors and she has considerable experience of housing finance and sport finance transactions.
Managing partner Michael Chissick said: "We have one of the leading finance teams advising clients from a number of our offices. Charlotte's arrival now brings banking expertise to Manchester and reflects the strategic importance of the sector to our firm and to the region."
Ian Austin, managing partner of the Fieldfisher Manchester office, said: "Charlotte joining us is another coup for Fieldfisher in a series of excellent recent hires including medical negligence partner Jenny Urwin and corporate partner David Bowcock. The addition of a banking partner will promote further growth in our Manchester office, both in terms of headcount and new services."
Ms Round said: "I am thrilled to join Fieldfisher at such an exciting time. I am looking forward to bringing my sector expertise to the growing corporate team and continuing to build on the great work that is being undertaken here."
::
Tosca Debt Capital has recruited a senior executive assistant and office manager to support the team's 2023 vision of reaching a £1bn fund.
Ria Cajee joins the Manchester-based business to assist its team of experienced credit and relationship fund managers, which grew by a third during the past 12 months.
Her extensive experience includes providing high level business and personal support to a number of senior executives across publicly listed and privately owned companies in the North West of England and London.
She brings a wealth of experience across property, financial services and retail sectors.
Since launching in September 2015, TDC has raised funds of around £330m and invested £168m into 15 regional SMEs across the North of England seeking funding to support strategic growth plans.
During the past 12 months, the business delivered eight transactions totalling more than £100m, completed three successful exits and raised a £237.6m Fund II, which attracted significant new institutional investors, including British Business Investments, the commercial arm of the British Business Bank and Strathclyde Pension Fund.
TDC partner Gary Davison said: "Ria brings an excellent track record of supporting senior executives and businesses throughout different stages of growth and her experience across varied sectors is highly valuable for our increasingly diverse investment portfolio of regional SMEs."
Ms Cajee added: "I'm excited to be part of a business that's still in its infancy and with such ambitions. TDC has found its niche and the funding that the team delivers helps to make a real difference to the health and wealth of the northern region."
::
User experience (UX) agency Sigma has announced two new appointments to its team following a period of sustained growth.
Tracy Marshall has been recruited as a UX designer, while Jonny Walkley joins as junior UX designer. The new hires take the headcount at Sigma, which operates at Macclesfield office, to 45.
Having acquired 20 years' of experience, Tracy is set to bolster Sigma's experience design capabilities with a focus on user research and journey mapping, inclusive design and accessibility.
Previously, she has worked in senior roles at leading agencies such as Amaze and Kudos where she built on her UX research, design and information architecture skills with clients such as the Home Office, Lexus, BT and PwC.
Jonny has recently graduated from Northumbria University. Since graduating with a first-class degree in web design and development, he has completed a year-long industrial placement with the HM Revenue and Customs.
This focused on interaction design, usability testing and rapid prototyping, which are key skills that he will bring to his role at Sigma.
As a designer at Sigma he will work in close collaboration with the wider design team, and with client teams and users, to realise their vision and to deliver websites, apps and other digital products that provide the best possible user experience.
They both join an experienced design team that continues to grow and broaden its remit to include a service design package. Sigma is on track for continued growth throughout 2018, with expected sales of £4m.
Ms Marshall said: "I am glad to be joining the company during such an exciting period and look forward to helping grow the business further. I've always been very focused on usability and accessibility, so Sigma provides the perfect home for me to work on projects where user-centred design is so important."
Mr Walkley added: "After graduating I was eager to join a company that would not only offer huge opportunities to learn, but provide a great culture, too. Sigma is a great fit in this respect, as I will be working alongside some very skillful team members who have a wealth of UX design knowledge."
Sigma's managing director, Hilary Stephenson, said: "Tracy and Jonny are both showing creativity and a focus on inclusive design, together with a pragmatic approach that is already helping our clients realise their full potential in delivering digital services to their customers."
::
Cheadle based Make Events – who have grown exponentially in the past 12 months – has announced the appointment of a new client services director to oversee the delivery of Make Event's five-year development plan.
Phillippa Cassidy brings more than 14' years of marcomms and event experience working with clients across multiple sectors. She moves from The Fresh Group, with her most recent position being group services director.
She will join the recently formed senior management team at Make Events, which also includes the newly-appointed Alex Morrisroe, as commercial director. The recently formed board has been created to support Make Events' growth ambitions and aspiration to be the number one event partner for the North's household names.
Founder and managing director Holly Moore announced earlier in the year that the year-end figures are up 160%, following a brand reposition in June and multiple new client wins including, The Hut Group, Puma and Swinton.
She said: "As our creative event delivery team grew we needed a highly experienced people manager that could grow and develop our talent. It was essential that the appointed person was also highly creative and had worked on large scale events.
"Myself, Phillipa and Alex will focus on producing innovative event strategies for our clients teamed with the ultimate customer experience."
Ms Cassidy said: "I can't wait to use my experience to drive the strategic growth and vision of the business to deliver the ultimate experience both for our clients and our amazing team. This is just the start of exciting journey for Make Events and I am thrilled to be part of it."