Hard-hitting film released by housing association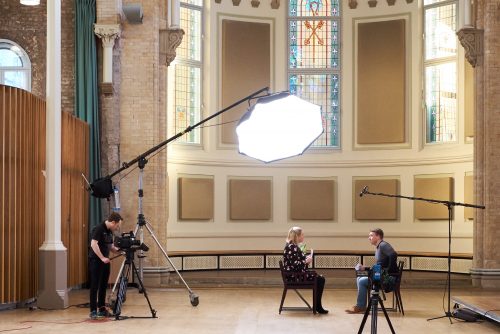 An emotional feature film which focuses on tenants' inspiring stories has been released by a housing association.
The one-hour film 'So far' – a partnership between Accent Housing and Manchester-based brand-led design agency BGN – lifts the lid on people who have been through hardship but whose lives have improved due to having a secure and stable home.
BGN founder and operations director Antonio Giansante described working on 'So Far' as a "humbling experience".
He said: "Accent Housing is a housing association like no other, one dedicated not just to helping people get onto the housing ladder but doing whatever it takes to keep them there, too.
"The housing provider approached BGN having put the finishing touches on their corporate strategy for the next three years and really wanted to come up with a captivating campaign to roll out their corporate strategy."
He added: "The end result – a film made up of 13 mini-episodes featuring current tenants and Accent staff discussing personal stories and experiences – is work we are very proud of and one that we feel really shows the unbelievable work that Accent Housing does."
He added: "We followed the brief which was to be as open and honest as possible. And we brought tenants and staff together from all over the country to film them discussing the impact Accent Housing has had on them and their journey through life."
Founded in 1966, Accent Housing works to provide safe, secure, quality affordable homes for a diverse range of customers in the UK, including across the North West.
The homes and services provided support residents and communities to realise their aspirations for better living.
'So Far' was also done in collaboration with Manchester-based The Gate Films.
Accent Housing chief executive Paul Dolan said: "We've been delighted to work with BGN to help launch our new corporate strategy and promote some of the great work our sector does.
"Our customers have enjoyed the experience and been made to feel at ease.
"The end result is something we are really proud of, and the production has made a lasting impression on customers, staff and whoever has seen them.
"We are delighted to have BGN on board as a key partner and are looking forward to being able to share So Far with so many more stakeholders."
To view the feature film visit http://www.so-far.co.uk/