Travel Counsellors announces secondary buyout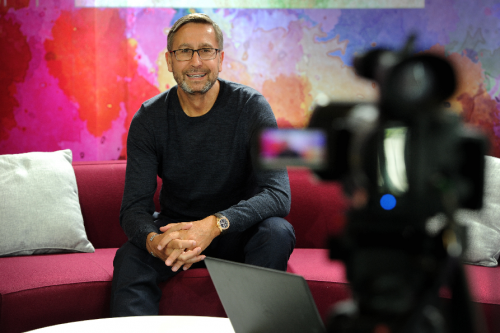 Trafford-based Travel Counsellors today announced a new investment partner.
The global independent travel company revealed that mid-market private equity house Equistone Partners Europe has realised its investment through a secondary buyout to Vitruvian Partners.
The deal is believed to be worth approximately £250m – which would be around 2.5 times the price paid in October 2014.
Travel Counsellors was founded in 1994 by travel entrepreneur David Speakman, and has expanded to include international operations in Ireland, the Netherlands, Belgium, South Africa, Australia and the UAE.
In October 2014, Equistone backed a management buy-out of the business led by chief executive Steve Byrne.
Since then, the business has continued to experience rapid growth, with annual total transaction values growing by £130m to £512m.
Statutory turnover and profit have also seen strong growth over the period, rising by an average of 17% and more than 20% per annum, respectively.
From its global headquarters in Manchester the company operates a franchisee model, with more than 1,800 self-employed Travel Counsellors working flexibly from home.
This model is underpinned by the company's proprietary technology platform, Phenix, which assists each Travel Counsellor to run their business and deliver high levels of personal service to both its leisure and business customers.
Equistone has invested significantly to provide the platform for the business to rapidly grow and scale globally.
The leadership team has been expanded, annual investment in technology has been doubled, supporting its franchisees with more than £6m set aside to spend on IT developments in upgrades in 2018, and the business now operates from a new state-of-the-art headquarters.
London-based Vitruvian Partners, which has previously backed travel businesses Skyscanner, JacTravel and OAG, as well as a number of technology-enabled marketplaces including listed technology company Just Eat, will continue to invest in and build on Travel Counsellors' success, bringing its wide sector and technology experience together with the company's differentiated business model and culture.
Steve Byrne said: "Steve O'Hare and Equistone have been integral to our recent success, helping us to scale the business, strengthen the leadership team and invest in the technology and support we provide to our franchisees and colleagues.
"We will always be grateful to them for the support and care they have shown the business, the people in it and the investments they have made in us.
"The fact that we have secured a secondary buy-out is testimony to the confidence in the long term growth prospects and plans for the company.
"We have carefully chosen the right investment partner with the experience in technology particularly, who also have a deep and natural affinity to our business model and values.
"They will help us realise the many opportunities we have to grow in both the leisure and corporate markets globally and provide the platform for each of our franchisees to accelerate and future-proof the growth of their own businesses."
Steve O'Hare, senior partner at Equistone Partners Europe, said: "We have been proud to have been able to support Steve and the talented management team through investing and building the business over recent years and provide a platform for the business to continue to grow and scale even further, building on the foundations laid by David Speakman."
Ben Johnson, partner at Vitruvian Partners, said: "We are excited to announce our investment in Travel Counsellors. It is a business with a unique culture and reputation and high standing in the travel industry.
"We believe in its focus on empowering its Travel Counsellors to work flexibly and smarter using the company's propriety technology.
"We only back exceptional high growth technology-enabled businesses with stable, proven leadership teams. We are proud to back the business and just want to help it grow and be even more successful."
Equistone was advised by Rothschild (Corporate Finance), Deloitte and LEK (Due Diligence). Pinsent Masons provided legal advice.
Vitruvian was advised by GCA Altium (Corporate Finance) and Marlborough Partners (Debt). Mayer Brown provided legal advice, alongside due diligence support from OC&C, FTI Consulting and CG Consultancy.