Wigan sweet expert in fudge deal with Arabs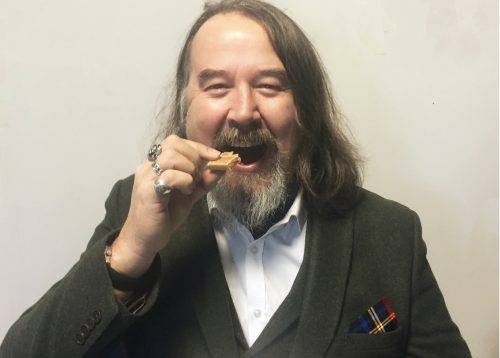 National confectionery expert Andy Baxendale has gone one better than selling sand to the Arabs – he's got them hooked on British fudge.
Known throughout the industry as 'The Sweet Consultant', Andy Baxendale, from Wigan, has 23 years' experience in the confectionery business with a Master's of Science in Advanced Food Manufacture.
He was contacted by chocolate makers Le Concheur, based in Jeddah, Saudi Arabia, when they were looking for an expert to oversee their production of British-style fudge and was flown out especially to help with manufacture and staff training.
Fudge has become popular in Saudi Arabia because of its unique texture and flavour and because, unlike chocolate, it doesn't melt in hot temperatures.
Andy, who is a former product development manager for Chewits, in the UK, said Le Concheur would start selling fudge in their two shops in the next few weeks.
He said: "The demand for traditional British fudge in Saudi Arabia has soared recently and people really enjoy the quality and taste of the high-quality product we are able to offer them.
"It is a great thing to have for a treat and when the temperature soars to 40 degrees C and chocolate melts easily it is a fantastic alternative."
Andy is a respected national consultant in every aspect of confectionery production, with extensive knowledge of regulation and legislation in the industry, advising companies on everything from recipes to staff training and enhanced production techniques.
Recently he has been one of the stars of the hit BBC2 confectionery show 'The Sweet Makers'.
He is currently working to set up a National Academy of sweets to teach a new generation the art of confectionery production and development.