People on the move: pro-manchester; Assetz Capital; Markel Law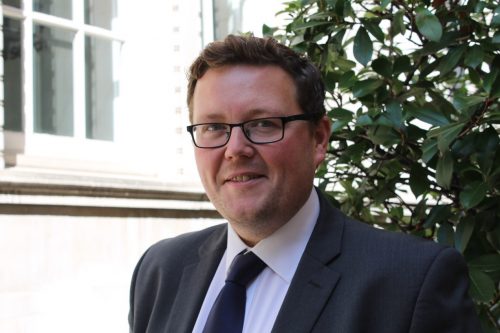 The largest networking organisation in the North West has appointed management consultancy CPC's Adam Richmond as chair of its transport and infrastructure sector group.
With more than 280 members from the region's business community, pro-manchester is dedicated to providing business development opportunities and insight across key growth areas, through its 12 sector groups.
The transport and infrastructure steering group is represented by key industry providers including Manchester Airports Group, Transport for Greater Manchester, Deloitte, Transport for the North, DLA Piper and the University of Manchester. Adam Richmond will chair his first steering group meeting this month.
The group will seek to ensure that transport and infrastructure issues in the North West are properly debated by bringing together and engaging with business communities, industry bodies and government representatives.
Adam Richmond, an experienced project director, said: "I'm absolutely delighted to have been selected as the new chair of pro-manchester's transport and infrastructure group.
"It's an exciting time for our sector right now, with the Northern Powerhouse at the forefront of the national political agenda.
"Modern transport is at the heart of the region's future growth and I'm really looking forward to helping pro-manchester to drive professional excellence through knowledge sharing and better industry collaboration."
Sam Booth, deputy chief executive, pro-manchester, said: "Adam will be a great addition to our team. We appointed Adam as chair because of his and CPC's experience and commitment to improving opportunities in transport and infrastructure.
"Adam's passion and drive will ensure that our members can play an active part in the development of our region."
::
Manchester-based peer-to-peer lender Assetz Capital has appointed Chris Macklin as its new chief risk officer.
Chris joins after gaining more than 35 years of experience at RBS and NatWest, where he was head of complex customer management and a regional director for real estate finance and commercial banking.
At Assetz Capital Chris will head up all of the risk management operations within the company, as well as build on the established and functional risk management framework already in place.
"There is so much potential in alternative finance, and Assetz Capital are one of the leading lights," said Chris.
"While the traditional banking sector is saddled with many legacy challenges that it is struggling to address, it does have a very mature approach to risk.
"I'll be ensuring we take learnings from this and ensure that Assetz Capital continues to be the industry benchmark when it comes to managing risk."
Stuart Law, chief executive and co-founder of Assetz Capital, said Chris brought extensive risk management experience at a time of significant growth for the company.
"We always want to lead the P2P market when it comes to risk management – we know that this rigour ultimately benefits both our investors and borrowers.
"With Chris's appointment, we are aiming to go further and establish the best practice standard in the wider alternative finance industry," he said.
::
Markel Law, the independent solicitors firm owned by Markel, a specialist insurance provider, has made two appointments in its Manchester office.
Karen Parry has joined the firm as a solicitor in the commercial property department.
Karen has worked in commercial property since 2002. Her area of expertise includes landlord and tenant matters, acquisitions and disposals, site assembly for development schemes, development work generally, secured lending and the property aspects of corporate acquisitions and disposals.
Soibi Iketubosin has joined the firm as a corporate and commercial solicitor.
He advises individuals and businesses in relation to a wide range of corporate and commercial matters, including acquisitions and disposals, joint ventures, distribution agreements, standard terms and conditions for the supply of services and goods on both a business-to-business and business-to-consumer basis.
Commenting on the appointments Graham Neyt, managing director of Markel Law, said: "I am pleased to welcome Karen and Soibi to the Markel Law family and I am confident that their experience, enthusiasm and know-how will be a tremendous asset to our company.
"As we continue to grow and evolve as a business, they will strengthen our focus of delivering the best value and services for our customers."