Anexo impressed with maiden half year figures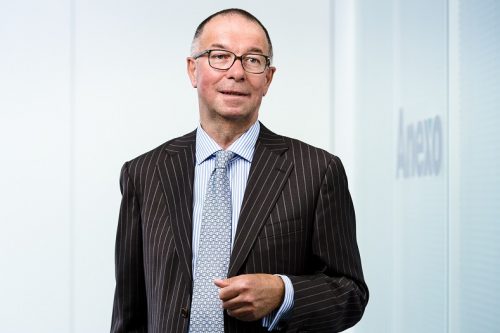 X

Register for free to receive latest news stories direct to your inbox
Register
Liverpool-based integrated credit hire and legal services group, Anexo, reported better revenues, but lower profits for the six months to June 30, today.
Turnover rose from £22.9m to £23.5m, but pre-tax profits of £5.34m compared with £8.5m the previous year.
These are Anexo's maiden results since floating on the Alternative Investment Market (AIM) this June, with a market capitalisation of £110m.
The float raised £25m, which it said would facilitate expanding its team of solicitors and legal assistants.
The firm is a mixture of a credit hire, claims management and claimant lawyer company, and is focused on providing replacement vehicles and associated legal services to "not at fault" motorists involved in accidents.
Anexo comprises credit hire company, Edge, and legal services provider, Bond Turner.
Today's results revealed that bosses decided in 2017 to focus on motorcycle claims and settling existing claims in progress, rather than new claims generation.
They said this resulted in reduced activity during the six months ended December 2017, and into the first half of this year.
As a result, the first six months trading of 2018 is behind the strong first half of 2017.
This strategy was reversed in late 2017 following the decision to raise funds through flotation.
It said the number of sales representatives and vehicles on hire have increased during the period resulting in an increased number of claims which is expected to impact positively on future periods.
During the first half Anexo's vehicle fleet has risen from 1,568 to to 2,293 and vehicles on hire increased by 27% to 1,240.
It said successful recruitment for its new Bolton office, which will open in November, has widened the recruitment pool and injected the experience and skill of 12 highly experienced, industry renowned litigators to increase settlements, and add to the existing skill sets within the firm.
Executive chairman Alan Sellers said: "Following our successful admission to AIM in June this year we are pleased to report that Anexo has continued to make positive operational and financial progress.
"With the funds raised at IPO now underpinning our expansion, we continue to grow our credit hire division through the investment in fleet, quality staff and systems.
"This has allowed us to secure the quality business which predicates our high recovery rates."
He added: "As outlined at IPO, the group is simultaneously focused on the expansion of its legal services business so as to allow the credit hire business to grow whilst improving cash generation levels.
"It is pleasing to see that Anexo has swiftly demonstrated its ability to execute its growth strategy, increasing employment levels across the division and the signing of a lease for a new Bolton office which will broaden our fee earning potential.
"There is an ever-increasing market opportunity and our hybrid, scalable business model is well placed to grown in both the credit hire and legal claims markets, delivering near-term returns for our shareholders."
And he told TheBusinessDesk.com he was delighted with the company's maiden results: "We're very happy. They are in line with out expectations and what we told the City we would do pre-flotation."
He anticipates a better performance during the second half: "We are getting stronger as each month passes. August has been our best month ever.
"We are very much on track. In fact, we are slightly ahead of where we thought we would be."
Chief financial officer Mark Bringloe added: "Leading up to our IPO (independent public offering) the business has changed significantly."