Manchester to get new stylish co-working office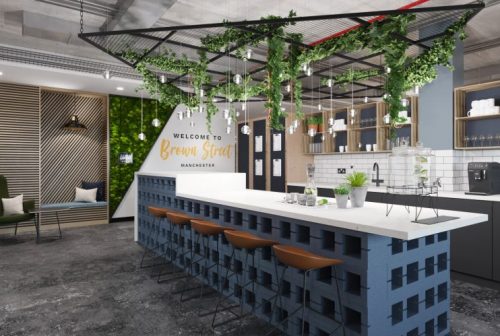 A new work-meets-life co-working concept is opening in Manchester city centre this November.
The Work.Life space is the eighth venue for the award-winning company, and the first outside of London and the South East, where it members include MTV & Doctor Martens.
Situated in the heart of the city and a two-minute walk from both King Street and Market Street, Work.Life will open its doors to 300 members.
Customers are offered three levels of membership – Resident (private offices), Local (unlimited hot-desking), and Flex (pay-as-you-go hot-desking).
The 12,500 sq ft space in Brown Street will include a reception, kitchen, meeting rooms, private phone booths, calming cubicles for people to unwind and breakout areas for members to meet and socialise.
In addition there will be events schedule including weekly yoga classes, beer and pizza nights, 'lunch & learns', and networking socials.
There will also be bicycle storage, showers and a pet-friendly policy.
Work.Life co-founder, David Kosky, comments, "Manchester was the next logical step for us in terms of expansion. The city is a hub of creativity and has a thriving and well-loved entrepreneur scene and community spirit which we're excited to join.
"We are more than just a workspace. Our smaller, brighter spaces are centered on community and team engagement, which is demonstrated through the range of services we offer our members to help them retain and attract top talent.
"This is a unique focus in the co-working market and is at the forefront of the changing world of work."
He added: "We can't make people love what they do but we can make them enjoy coming into the office and this is what our Work.Life spaces are designed to do.
"To use an analogy, we aren't just another 'Starbucks' style co-working space, we view ourselves as the cosier boutique option providing spaces that are welcoming, inviting and made with soul."
Work.Life Manchester opens 19th November.