£1m worth of refurbishments carried out at Royal Albert Dock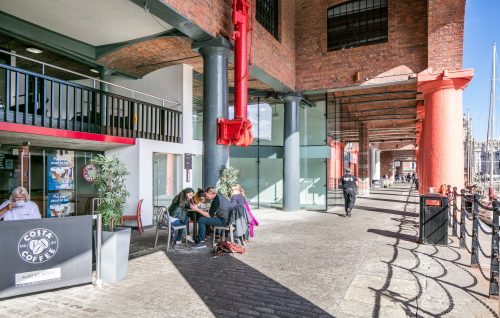 Over £1m worth of refurbishments and improvements have been completed at Liverpool's Royal Albert Dock.
The North West Project & Development Services at property firm JLL has completed refurbishments across 12 commercial units at the venue.
The projects include the full strip-out and refurbishment of the Grade I Listed units, which are now ready for new tenants to occupy.
JLL's latest refurbishment and largest to date included the removal of a mezzanine level, replacement of the shop frontage and works to divide the space into two separate retail units.
Since being appointed by Aberdeen Standard Investments in 2016, JLL's team has delivered over 40,000 sq ft of refurbishment projects across the Britannia Pavilion and Colonnades areas of the historic site.
Of the 12 units completed to date, eight now have leases agreed and the others have provisional offers being reviewed by solicitors.
New tenants include Leather Satchel, Lunya Lita, The Beatles Story and Rough Hand Made Bakery occupying new and improved units.
JLL's work is part of Aberdeen Standard's ongoing investment into the dock, which achieved Royal status in June in recognition of its position as a world-class leisure destination.
As the tenant mix improvement strategy continues, further refurbishments in the pipeline are due to proceed over the next two years.
Keiran Melfi, associate director at JLL, said: "The ongoing refurbishment of Royal Albert Dock Liverpool will help maintain this area's status as the centrepiece of Liverpool's waterfront.
"Our work is creating spaces fitting for new and existing tenants and will help the area continue to thrive as a key retail and leisure destination for the city."
Alongside Project & Development Services, JLL's Planning Consultancy and Property and Asset Management teams are supporting Aberdeen Standard on its redevelopment of the docks.