Lancashire drama school looking to double in size over next two years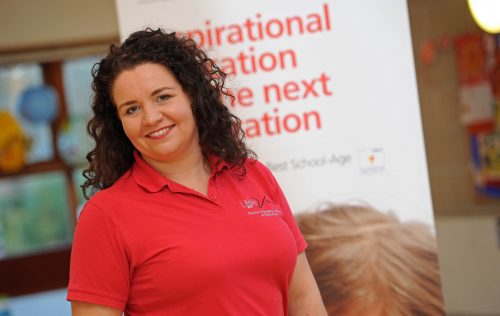 A Blackburn-based national drama and singing lesson school is gearing for more growth as it expands its franchise network in England and Wales.
Little Voices offers singing and drama lessons in small groups for boys and girls aged four to18.
Pupils gain official qualifications though LAMDA (London Academy of Music & Dramatic Art) where grades count towards UCAS points for entrance into university.
The business was established by Lancashire-born professional opera singer Jane Maudsley in 2007 with a single site in Blackburn.
Little Voices now has a franchise network of 72 centres operated by 25 individual franchisees who often have a background in professional teaching, acting or singing.
This week it introduced two new franchises in Hampstead and Wiltshire.
The business is targeting 60 franchisees before the end of 2020 and is also planning international expansion into the US.
Jane Maudsley, managing director of Little Voices, which is headquartered on Preston Old Road in Blackburn, said: "As the education system continues to reduce the emphasis on the importance of performing arts we are succeeding as a business by promoting the confidence, inspiration and friendships that it brings to young people.
"Parents recognise that confidence is a key life skill that will help their children get ahead not only during their school years but also later in life.
"Our franchisees are usually ex-teachers, television and film actors or people who can see the business opportunity in providing something which is very much in demand."
"We are on target to achieve our goal of having 60 individual franchise operators by the end of 2020 and we are already in discussions about bringing our ethos to key cities in the United States.
"We are always keen on talking to ex-teachers and actors who want to run their own business by joining our network.
"Parents continue to place great value on helping their children develop confident personalities. This, combined with cuts to art and drama budgets, has seen demand for our after-school lessons soar during the past few years."