Investment paves way for expansion at Preston's Recycling Lives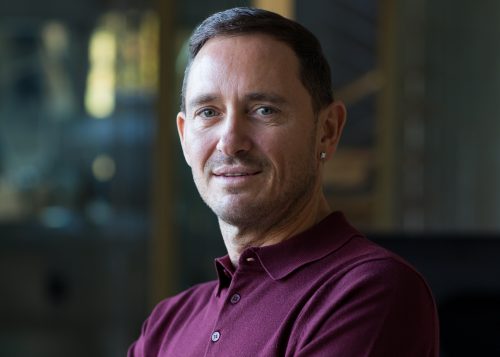 Preston-based waste management specialist Recycling Lives has secured a multi-million pound investment as part of its plans for domestic and international expansion.
The business, founded by former Preston North End FC chief executive Steve Jackson, collects and disposes of waste for British Gas, BT and Sellafield.
It also offers rehabilitation for ex-offenders, who make up 40% of the workforce.
The firm, which made pre-tax profits of £3.6m on sales of £42.8m last year, has now partnered with private equity firm Three Hills Capital Partners (THCP), as part of a five-year plan.
THCP has taken a 21% stake in the company, which is valued at around £100m.
Recyling Live operates depots around the UK, including Birkenhead, Bury, Leyland and Workington.
The investment supports the ongoing national expansion of the recycling and waste management business, as well as future opportunities for international growth, while maintaining its commitment to creating social impact from every contract.
Recycling Lives operates a unique business model, operating its own social enterprise and charity – concerned with offender rehabilitation, tackling homelessness and food redistribution – alongside its industry-leading, award-winning business.
Recycling Lives' founder, Steve Jackson, said: "This represents a key milestone for Recycling Lives, giving us the firepower to further accelerate our growth both commercially and socially.
"I am delighted with the partner we have found in THCP, particularly their shared ethos and support for the social values that are deep-rooted in Recycling Lives.
This is a unique partnership, as private equity investors see the value of social returns as well as financial returns."
Mauro Moretti, managing partner at THCP, added: "We are very excited to invest in Recycling Lives and believe there are significant opportunities to build on the successes of the company.
"We have been highly impressed by Recycling Lives and are fully supportive of its social value and environmental ethos."
Recycling Lives has enjoyed significant growth in recent years.
It opened seven new sites across the UK in 2017 and 2018, alongside four established facilities in its home county, Lancashire, and enjoyed year-on-year sales growth of 85%.
This has been fuelled by both its fully-integrated business model – offering total waste management and recycling solutions to process scrap metals, scrap cars and waste for major blue-chip clients – and its unique approach to creating social impact.
Its social enterprise and charity are reducing re-offending through offender rehabilitation, reducing welfare dependency by supporting the homeless, and supporting small charities through food redistribution; delivering social value worth millions each year by creating savings for the taxpayer.
Will Fletcher, chief executive of Recycling Lives, said: "I am excited to lead the business through its next stage of growth as we continue building strong relationships with our suppliers and customers, and delivering significant social value in the process.
"THCP's investment will accelerate all opportunities."
Three Hills Capital Partners is an innovative investment house delivering enhanced, risk-adjusted returns to its investors, investing hundreds of millions in successful mid-market companies across Europe.
Recycling Lives is a multi award-winning business, recognised with three Queen's Awards for its work in Sustainable Development and International Trade – it exports recycled metals and plastics to markets globally.
It was awarded by Business in the Community earlier this year for its Outstanding Approach to Employment, and named Recycling Business of the Year 2018 by Let's Recycle.
A Manchester-based team at Grant Thornton, led by corporate finance partner Peter Terry, assisted by Matthew Bryden-Smith, Jacob Leone and Joe Pollard, advised Recycling Lives on the deal.
Peter Terry said: "We are extremely proud to have advised the shareholders of Recycling Lives, it's an incredible business and an exciting new era partnered with THCP."