Telecoms company targeting growth after strong first year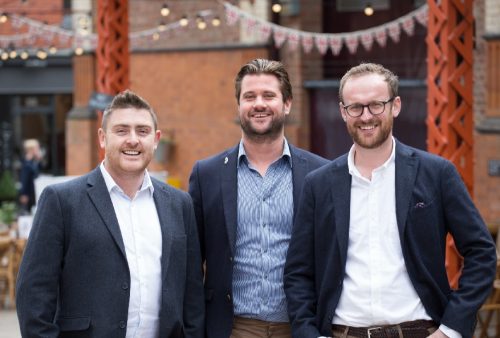 Manchester-based telecoms business IPEX has relocated to bigger premises and is planning to double its workforce after an impressive inaugural year of trading.
Established in 2017 to empower businesses with seamless, fast and reliable telecommunications solutions, IPEX was founded by directors Paul Sherlock, Adam Wilson and Daniel Cheesbrough.
Their aim was to transform customer experience in business telecoms.
The trio share major telecoms experience, having worked together at some of the biggest names in the UK, including EE and BT.
Paul Sherlock said: "The experience and the skills we gained were invaluable, but we could see that there was a huge opportunity when it came to the customer experience.
"That's what we are absolutely passionate about doing with IPEX.
"We want to put usefulness and service back into the telecoms experience and empower customers with great technology that just works, and doesn't get in the way of what they want to achieve."
Since launch IPEX has grown from its core management unit to a team of 15, with an ambitious goal to double this by the end of the next financial year.
This expansion has prompted the company to move from its original base in Sale to larger premises in Altrincham.
Adam Wilson added: "We've set some big growth goals, including being in the top five telecoms providers in the UK by 2020 and to be ranked within the top 10 SME businesses in the Sunday Times' 'Best Places to Work'.
"I know we can achieve them, because I have complete confidence in the people we have already brought into the business and the experts we are working with."