Unilad debts could exceed £9m, say administrators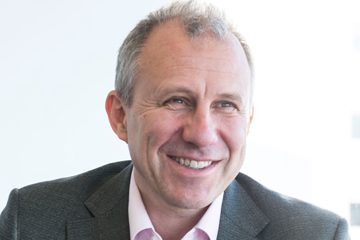 Joint administrators appointed to Bentley Harrington, trading as Unilad, have started a financial assessment of the Manchester-based viral publisher.
Andrew Poxon and Andrew Duncan, of Leonard Curtis Business Rescue and Recovery, were appointed yesterday when the firm was placed into administration, putting more than 200 jobs in jeopardy.
They said today that initial indications are that the company has an insolvent balance sheet of around £9m, although there are likely to be additional claims in due course which will worsen the overall deficit.
The joint administrators added that the financial position is a matter the Insolvency Service will take into account when reviewing the conduct of the director.
A wide-reaching marketing process, which has been assisted by general media coverage, has been started by the administrators in a bid to identify parties interested in the business or its assets.
So far, the joint administrators have already received a significant level of interest and started providing interested parties with information.
They said interested parties will have to sign a non-disclosure agreement prior to being provided with information.
Their role will be to assess the credibility of offers and the ability of the party to complete a transaction.
Anyone wishing to contact the joint administrators should contact 0161-831 9999 or email keith.turpin@leonardcurtis.co.uk
Unilad has a substantial social media presence, including 60 million followers, a one billion weekly reach, and four billion monthly video views across nine channels.
Early last month it was revealed that Unilad was facing insolvency proceedings in the High Court.
The venture, one of the biggest global platforms for breaking news and shareable online content, was targeted by HM Revenue and Customs (HMRC).
The tax man issued a winding-up petition against Unilad's parent company in July.
Such cases are generally a result of companies failing to pay taxes.
Unless it could satisfy HMRC demands it was feared that the business could be wound up.
However, a spokesperson for Unilad said at the time: "The situation with HMRC is being resolved swiftly."
The business is the fourth biggest publisher on Facebook.
In June this year co-chief executive and founder Sam Bentley resigned from the board and stepped down after an internal investigation into historical conduct at the company.
The site began life as a viral Facebook page founded in 2010.