Reaseheath brings melting pot of food producers and procurers together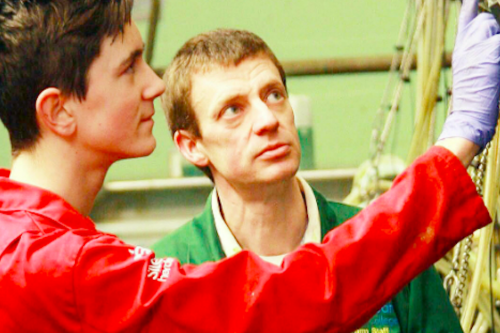 A ground-breaking 'Future Food, Local Ambition' event will connect the North West's extensive range of food enterprises, supply chain businesses and procurement professionals directly with local farmers and producers this week.
Reaseheath College and University Centre, in Nantwich, is hosting a unique business development event celebrating the region's burgeoning farmers and food producers and connecting them directly to procurers to boost demand.
The free to attend evening aims to drive stronger customer demand for the region's abundant and quality food products and is being held at University Centre Reaseheath on Thursday, October 18, from 6pm.
During the event, farmers and producers will receive expert advice on business development in the food sector, explore commercial opportunities with like minded businesses and suppliers, and learn more about the emerging procurement trends, such as increasing demand for sustainable and traceable foods.
'Future Food, Local Ambition' will give North West farmers and food producers direct access to some of the key people involved in the supply and delivery of local food products, as well as industry and technology innovators who are making bold steps to create demand and provide gateways to customers.
Caz Sargeant, part of the team at Reaseheath organising the event, said: "Cheshire is quite rightly praised and celebrated for its diverse mix of food producers, with many producers supplying food to supermarkets, farmers markets and other outlets.
"It's a burgeoning sector for the North West region, but it's also important we do what we can to support local farmers and producers to make the very best of the opportunities they have.
"We are looking to connect food producers and procurers, so we can continue to grow awareness and customer interest in the food products we're generating in the region.
"As a college, it's been great to develop this unique event and we hope it will help businesses to develop and build new relationships.
"Alongside providing a great networking opportunity, it also provides businesses with crucial information about advancement in technology and infrastructure, which could help them progress even more quickly."
Speakers on the evening will include BBC food and drink presenter and former wine merchant Nigel Barden, Ian Sarson, managing director of Compass Group, Rich Osborn of Fresh Range and Reaseheath College vice principal, Dave Kynaston.
Reaseheath specialises in agriculture, horticulture and food production and technology, and is the UK's leading land-based college.