Women in the Law UK expands into Leeds and Liverpool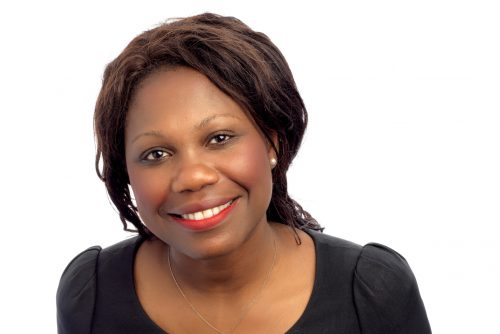 Women in the Law UK, a not-for-profit networking and lobbying group with more than 700 members founded in Manchester, is to hold its first events in Leeds and Liverpool next month.
This move follows its expansion into London this September and several years of well-attended events in Manchester.
The Leeds launch will take place on the evening of November 14, at the chambers of Park Square Barristers.
A keynote address will be delivered by Rachel Reeves, Labour MP for Leeds West and chair of the Business, Energy and Industrial Strategy Select Committee.
The other headline speech will be delivered by Griselda Togobo, founder and managing director of the female business network Forward Ladies.
Sally Penni, barrister at law and founder of Women in the Law UK will also address the event, as will a number of leading figures from the Leeds legal scene including Rachel Roberts, managing partner in the Leeds office of Stowe Family Law and Angela Gorton, employment partner at Lupton Fawcett.
The following week, on November 20, Women in the Law UK will hold its first Liverpool event, which will take place in the city's Harvey Nichols department store.
This event, which will provide tips on career success, will also feature a keynote address by Baroness Helen Newlove, the Victims' Commissioner, and a speech by Alison Lobb, managing partner at Morecrofts Solicitors.
Women in the Law UK was founded by award-winning barrister Sally Penni to provide support to women at all stages of their legal careers and to address the gap in female representation in leadership roles within the profession.
It runs a wide-ranging programme of events in the North West and last month held its first formal gathering in London, an event that took place at the Fenchurch Street offices of law firm BLM and featured speakers including Dame Linda Dobbs, the UK's first BAME High Court Judge, and Sam Smethers, chief executive of the Fawcett Society.
According to the most recent figures published by the Office for National Statistics, Leeds had Britain's fastest-growing legal sector between 2010 and 2015, with the number of legal sector jobs in the city increasing by 20% during that period, to 8,100.
This put it in third place overall, behind London (100,000) and Manchester (11,200) but ahead of Birmingham (7,800) and Bristol (6,900).
Liverpool, meanwhile, has one of the UK's longest-established legal sectors, centred around the city's traditional business district.
The Legal 500 identifies projects, property and public sector deals as key drivers for many of the city's firms.
Ms Penni, who practises out of Kenworthy's Chambers and is also vice chair of the Association of Women Barristers, said: "As the home of the nation's fastest-growing legal sector Leeds was the next logical destination for Women in the Law UK, and I would like to thank Park Square Barristers and Stowe Family Law for supporting us as we make our move across the Pennines.
"While we have been active in Manchester for a long time we have also never yet actually held an event in Liverpool, so I am really excited to be taking our first steps into that proud city's excellent legal community, too."
She added: "Launching in London last month was fantastic but, as anyone in the North will tell you, for an organisation that started in Manchester to be welcomed in both the White Rose county and Liverpool is the real measure of how well our message is being received.
"Next year will mark the centenary of women being permitted to practise the law so it is fitting that, as we approach that anniversary, Women in the Law UK should fully live up to its name and make its presence felt nationwide.
"According to the consultants PWC, last year just 18% of partners in the UK's top 10 law firms were women, despite more women than men joining the profession as trainees, so our work remains as urgent as ever.
"Our events have been really well received wherever they have been held but Women in the Law is about much more than that.
"It's a mentoring, networking and campaigning organisation and I would urge women – and men – throughout the sector to join us and become part of the movement for equality and inclusion in our fabulous profession."
Women in the Law UK's events are held under the Chatham House Rule, enabling speakers and audience members to speak freely and learn from each others' experiences in a confidential environment.
Previous events have covered subjects including career progression, why lawyers need to sit on boards, how to network and make it work for you, and what lawyers can learn from inspiring businesswomen.