Workers at Manchester investment firm in line for windfall when IPO goes ahead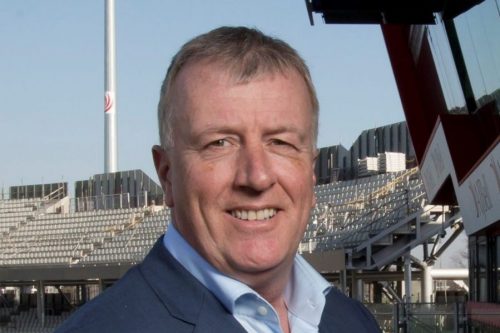 Hundreds of staff working at Manchester investment firm AJ Bell are in line for a windfall when the company floats on the Stock Market.
The company, which has its headquarters in Salford Quays, is expected to be valued at £500m when it floats in December or early next year.
Founder Andy Bell has always claimed he wants his 750 staff to have a share of the proceeds when the company goes public.
And each of AJ Bell's 750 employees – 650 of whom are based at Salford Quays HQ – will be given preferential access to over £2,500 worth of shares.
Staff will get £750 shares for free and will be able to purchase AJ Bell shares up to the value of £1,800 through a share incentive plan.
Employees will pay for these shares in twelve monthly instalments, will get income tax and national insurance relief on the purchase and if the if the shares are held in the scheme for five years there will be no income or capital gains tax to pay.
Staff can also apply separately for shares in the IPO through their AJ Bell account as part of the retail offer on the same terms as other AJ Bell customers.
Andy Bell, chief executive, said: "We want to make our IPO as inclusive as possible by giving both our customers and employees access to the offer.
"Following the norm and doing our IPO behind closed doors didn't feel right to me, given that some of our customers and staff have been with us for over 20 years.
"It is very powerful when employees think like business owners and this is an ethos we have fostered at AJ Bell for many years. Our preferential share offer to employees will act as an incentive to drive future growth."
AJ Bell is aiming to float on the main market of the London Stock Exchange in December 2018 or early 2019.
If the IPO goes ahead in December, the prospectus is expected to be available on the AJ Bell website by the end of November 2018.
Andy Bell added: "IPOs are traditionally done behind closed doors with retail investors rarely getting access to the flotation price of the shares.
"As a company that aims to make investing easy for people, this didn't feel like the right approach for us and so UK customers that have an account with us by October 15, will be eligible to apply for shares in our IPO.
"We are expecting to publish an approved prospectus in November 2018, which will include our audited annual results for our financial year ending September 30, 2018, to help investors decide whether our IPO is right for them before the application period opens."
The company announced its plans for a £500m float in March this year, saying it will "enable growth through an increased profile".
Andy Bell, who founded the firm in 1995, said at the time: "An IPO is a natural next step in our journey and will provide a further boost to our future growth through the increased profile a stock market listing will give us."
The group does not intend to raise new capital, although Bell himself could earn £15m from selling 3% of the group while retaining 25%.
The largest shareholder, Invesco Perpetual, which currently has 44% will retain a "cornerstone shareholding" post-IPO.