Sportswear brand Castore launches on Mr Porter website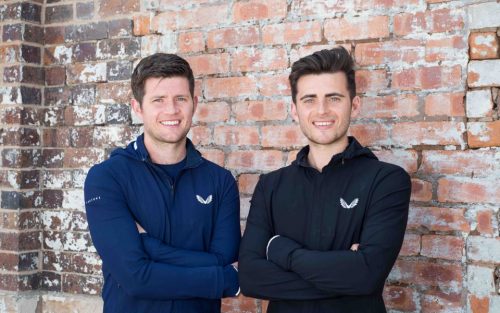 Liverpool-based sportswear brand Castore has launched its range on Mr Porter, the world's leading online luxury retailer.
The Mr Porter website will be Castore's exclusive online partner.
Mr Porter is putting an increased focus on its sportswear offering in recognition of the growing trend for affluent professionals to value their fitness ever more highly.
Castore's range will sit alongside leading global sportswear brands such as Nike and Adidas as well as premium and niche brands offered on Mr Porter.
Tom Beahon, Castore co-founder, said: "We are absolutely delighted to partner with such a fantastic brand in Mr Porter who, without doubt, share Castore's commitment to product excellence and providing exceptional customer service.
"This partnership marks a significant milestone for Castore as we continue to expand internationally and partnering with a brand of the calibre of Mr Porter plays an important role in our growth strategy."
Castore recently launched designated websites across Asia and the US to capitalise on growing demand in both regions for their highly technical, performance driven sportswear.
The brand is also hosting a pop-up retail store in Knightsbridge, London, throughout December which represents its latest foray into physical retailing to support its primary web offering.
It follows a successful pop-up store in Canary Wharf this summer. The company is working on plans to open stores in Hong Kong and New York in 2019.
The Castore-Mr Porter partnership will also include an exclusive online launch of the first Castore Golf collection in March 2019, complementing Castore's existing range of garments aimed at serious gym goers.
Arnaud Massent, an investor in Castore and who was previously involved in the early stage growth of Mr Porter, said: "This is a fantastic partnership for both brands and will no doubt be a great success.
"The Castore product quality and premium brand positioning aligns perfectly with the Mr Porter audience."
Castore was co-founded by brothers Tom and Phil Beahon in 2016 and sells its range of premium sportswear into 37 countries through its website.