Opening date announced for second Mowgli restaurant in Manchester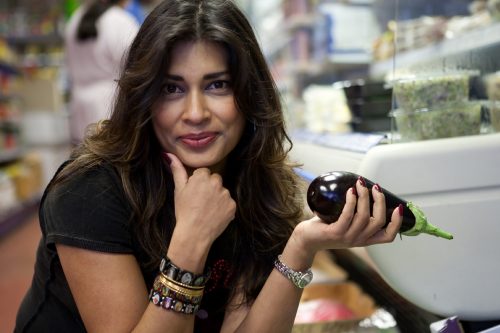 Indian street food restaurant Mowgli has announced that its second Manchester restaurant will open on January 21.
The 3,294 sq ft University Green site, on Oxford Road, will be open seven days a week.
University Green is the new retail and leisure destination on Oxford Road developed in a partnership between property company Bruntwood and the University of Manchester.
It is part of the vibrant growth area within the Oxford Road Corridor neighbourhood of Manchester.
Mowgli was recently ranked 17th Fastest Growing British company in the Sunday Times Fast Track 100 list.
The restaurant will continue the chain's trademark style with bespoke and handmade features throughout.
The interior is designed by founder Nisha Katona, who designs each location, as though she "is going to live in them".
Features of the Oxford Road restaurant include a floating Indian Temple-inspired 'door on the wall', a living tree, as well as hand-carved pillars and signature lighting.
Andrea George, head of retail and leisure lettings at Bruntwood, said: "Mowgli is a perfect match for our University Green development – fresh, fast, fantastic Indian food for busy, talented people on the go.
"Nisha's story is incredibly inspiring. Her dedication to quality, authenticity and service embodies exactly the sort of ethos that creates thriving cities and neighbourhoods.
"Mowgli will enhance the eclectic mix of retail, bars and restaurants coming to the area, all of which is great news for Oxford Road."
Founder of Mowgli, Nisha Katona, who received an MBE in the 2019 New Year's Honours list, said: "Mowgli is all about the smash and grab of fresh, light Indian food.
"This makes it perfect brain food for the exacting appetites of the university students and staff.
"I have loved designing this Mowgli – light, airy, twinkling and organic.
"In my mind, I want Apple shop meets Indian night market.
"From a design aspect it's my aim to create a home from home in the restaurants.
"I meticulously design every Mowgli, inspired by the broken-down temple behind my grandmother's Varanasi home.
"I have such vivid memories of these vine-covered temples behind her house. Wild monkeys roam free there, so the iconic monkey for me is a symbol of my childhood and the food heritage of which I am totally obsessed.
"The monkey climbing the brick wall, the endless twines and vines and chaos. It is around these elements that I design every site. It's not grand or plush, but it's honestly home."
Mowgli will join a previously confirmed line-up of neighbours, including academic and general bookshop, Blackwell's, design retailer Utility, artisan coffee house Takk, restaurant and bar Loungers, authentic American burger brand Five Guys, Co-op Food and Pret A Manger.