Plumbing supplies firm splashes out £12.5m on South African business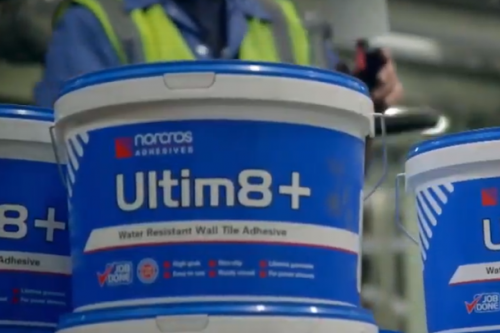 Plumbing firm Norcros has announced it is to buy a business in South Africa for £12m.
The Cheshire firm has announced it is to acquire RAP Plumbing Supplies Proprietary Limited.
Norcros specialises in high quality bathroom and kitchen products and has been expanding in recent years.
The firm has entered into a conditional agreement to acquire 100% of the share capital of RAP Plumbing Supplies which trades as House of Plumbing.
RAP is a private company owned by its directors, a number of other employees and private investors. The deal is on a debt and cash free and normalised working capital basis.
Approximately £9.7m will be settled in cash on completion and up to a further £2.4m may be payable in two years through an earn out mechanism.
The acquisition will be funded entirely from local cash resources and existing facilities.
House of Plumbing is a market leading supplier of specialist plumbing materials focused on the specification and commercial segments of the market supplying plumbing contractors, maintenance plumbers, and the public.
The business operates from three branches in South Africa in Johannesburg, Pretoria and Lephalale.
The business employs 102 people and has an experienced management team led by managing director Robin Roberson, all of whom will be staying with the business.
For the year ended 30 April 2018, House of Plumbing's audited financial statements showed revenue of approximately £22.1m, EBITDA of approximately £1.9m and profit before tax of approximately £1.9m.
The acquisition of House of Plumbing is a further step in Norcros's growth strategy to expand its bathroom product portfolio and follows on from a number of very acquisitions, most recently that of Merlyn, and  sustained organic growth in South Africa.
Nick Kelsall, group chief executive, said: "I am excited by the acquisition of House of Plumbing as it will enhance our product offer to the important commercial and specification segments of the South African market where we have been successfully building our business.
"The acquisition also offers a number of opportunities to drive growth through geographical expansion and through our existing distribution channels. I look forward to working with Robin and his team to further develop and grow the business."
Robin Roberson added: "We have been impressed by the energy and enthusiasm of the Norcros management and look forward to working with them to capitalise on the many new opportunities that being part of the Norcros Group will bring."
Norcros said it has continued to trade in line with the board's expectations in both the UK and South Africa since the announcement of its interim results in November.
Although the market remains challenging the board is confident that its market leading positions, its leading brands and the financial resilience of our diversified business model will continue to drive market outperformance.