Coffee business secures new home following cash boost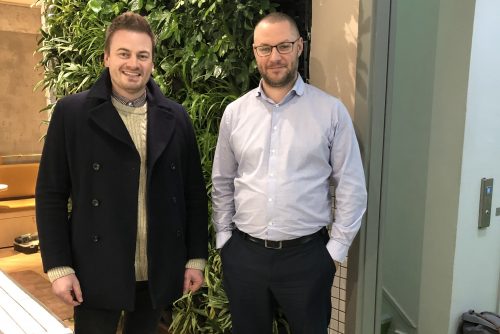 Manchester-born coffee shop, Grindsmiths, has expanded across the city centre with the launch of its third coffee shop after a cash injection arranged by Manchester neighbour, Sedulo Funding Solutions.
A successful 2018 saw the five-year-old brand end on a high as it branched out into Bridge street with the move into newer, bigger premises.
The new store, on Bridge Street, is set to replicate the existing Grindsmith's DNA and allow the team to build new partnerships for 2019.
The rapid growth and store expansion had followed a line of successes for the business, including the launch of Media City and Deansgate sites, a Roastery in May 2018, a highly-anticipated app and the introduction of an online outlet in December 2018.
Catering to this growth came with the help from Manchester-based Sedulo Funding Solutions and its delivery of a significant funding line.
Senior funding manager, Andy Chadwick, stepped in to save the day when a previous lender pulled the plug on an investment just as fit-out of the new venture had commenced.
Turning the deal around in less than one week enabled the brand to continue and fulfil its goals with the development.
Speaking on the expansion, Grindsmiths co-founder, Luke Tomlinson, said: "The Grindsmith brand has gone from strength to strength in the last couple of years with significant growth, culminating in the move to our fantastic new site on Bridge Street.
"Everything with the refurb of the site was going to plan, but a last-minute curve ball from an investor meant we needed some extremely urgent financial support.
"Thankfully Andy Chadwick of Sedulo helped us secure the finance we needed and, considering the circumstances, I was really impressed with their five-day turnaround.
"Communication was key throughout this transaction and Andy showed true resilience in getting the funding we required ready for our deadline."
Andy Chadwick, said: "Grindsmith is a great name to be involved in and I was absolutely delighted when I was asked to help with the funding of their new shop.
"Our funding partners really pulled it out of the bag to get the finance in on time and I look forward to grabbing a coffee out of their Bridge street shop now that they have opened."