Final phase of £74.4m Liverpool scheme completed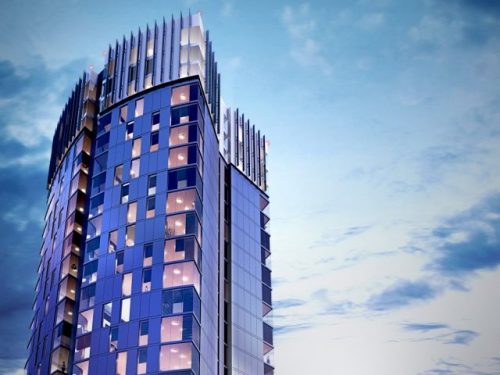 The final phase of a £74.4m residential development has been completed.
The X1 scheme is located close to Albert Dock and Liverpool city centre.
The last building at the development includes 196 apartments spread over 24 storeys.
Valued at £26.7m, X1 The Tower is the fifth and final phase of the X1 The Quarter development.
The flats have views over Liverpool, the River Mersey and the docks and residents will have a communal lounge and landscaped external areas.
Andy Phillips, commercial director at developer Knight Knox, said: "X1 The Quarter is one of our most impressive developments and we are proud to see it finished with the completion of X1 The Tower.
"Liverpool is one of the fastest-growing cities in the UK and an increasing population needs high quality apartments.
"We have a strong track record in the city and are delighted to be playing a part in Liverpool's continuing resurgence."
Melissa Green, operations director at X1, said: "The completion of X1 The Quarter is a significant milestone for X1.
"Each of the previous four phases has been well received and we anticipate that X1 The Tower will get an equally positive reception.
"X1 The Tower is a unique development in Liverpool and residents will get unprecedented views over the city and its docks.
"As more and more people move to the area, apartments like those at The Tower will become the most in-demand addresses in Liverpool."
X1 The Tower is the 22nd completed development from Knight Knox and X1, and their 11th to be completed in Liverpool.