What defines a family business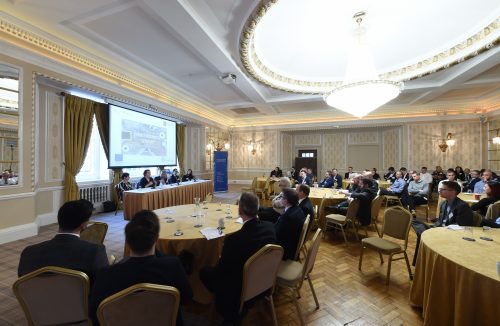 X

Register for free to receive latest news stories direct to your inbox
Register
A high-level panel discussion focussing on the issues surrounding family business was held as part of our special insight week.
The panel involved business leaders, advisors and specialists who work with firms of all shapes and sizes.
And the discussion covered a wide range of topics from handling succession to  dealing with potential conflict.




The event at Manchester Hall in Bridge Street and the special focus week has been sponsored by Hall Brown, family law specialist, Pannone Corporate and the Business Growth Hub.
The panellists included:
Jane Shaw, a director of the private client and family business at Pannone Corporate and works as part of the firm's dispute resolution team. Jane specialises in complex trust advice and estate and tax planning.
James Brown the co-founder of Hall Brown along with Sam has expertise in all aspects of family law but specialises in divorce involving complex financial issues. He has acted for and advised a wide range of clients from teachers, doctors and lawyers through to celebrities.
Fiona Graham is director of external affairs and policy at the Institute For Family Business. The organisation represents family businesses across the UK. Founded in 2001 by a group of family businesses the IFB is a not for profit organisation.
Rachel Clacher, co-founder of Moneypenny,  set the business up with her brother Ed Reeves in 2000. Today Moneypenny is the world's leading provider of telephone answering and outsourced switchboard services, with offices in the US as well as the UK.  Rachel set up the charity WeMindTheGap which gives new opportunities in life and work to unemployed under-served young women.
The debate began by looking at what defines a family business.
Jane Shaw
Typically a family business is where the senior member of the family has founded the business and then the children have come to work within the business.
Down the generations you can end up with spouses having shares or children having shares. One of the key issues we try to look as is what happens when the shareholdings become too fragmented.
And within a short space of time you can end up with a lot of shareholders who aren't any longer in the business and that comes with its own challenges.
It can cause problems when no working shareholders want their money immediately where as working shareholders want to reinvest.
The question is key because once the shareholding become too fragmented then it moves away from being a family business.
James Brown
We are a family business even though Sam and I are not related. Traditionally any business or commercial transaction is straightforward.
You pay someone in exchange for a service or for the work they carry out as an employee.
A family business is where any of those relationships are overlaid with a second relationship.
A family business is whenever that traditional commercial relationship is slightly bent out of shape by a personal relationship.
Do relationships define a family business?
Fiona Graham
The traditional view of a family business is a couple of people working together in a small business but actually the sector is much more diverse than that.
We have businesses that are hundreds of years old to very new businesses. People who set up with siblings or who are working with their parents.
There is the three circle model which is how you think about family relationships. There is the business, there is the group of owners and then there is the family.
The challenges arise in those areas where the relationships overlap. For all those areas where there are issues there are always ways to plan for them in advance.
Some very successful businesses which are older can have several hundred shareholders and how you manage that is a very important thing.
To send a united message to your board and your executive is the key, and there are lots of ways to do that such as setting up a family council.
The key is the family has a defined sense of purpose as a family and for the business.  That purpose is often – we want this business to be in a better state than it is now for our children.
Rachel Clacher
In our case the family relationship and the business relationship works together. We have a family business. Ed and I have a majority shareholding and my younger brother Thomas had a balance of shares.
That meant if ever Ed and I killed each other then Thomas would be the arbiter, that had happened many times in our childhood. Luckily, we have never had to call on Thomas to use his power.
Going into business with my brother was a very powerful thing to do because we had that complete trust in one another as well as shared goals and ambitions.
We are very clear, that our business is our business and we have no plans in terms of succession.
We were tiny business and as we grew we worked in a very complimentary way. Recently we have had a recognition that we want different things.
We took some investment in last year and that has allowed me to no longer have an executive role in the business We have been very good at having open and honest conversations all the way through.
When we were working together as CEOs we were very clear about who did what and what are responsibilities were.
Fiona Graham
Business doesn't have to pass down the generations, it is what right for that family and that business.
I don't think you can say there is a point where the family must exit or that you shouldn't think about succession.
It is all about circumstances. Some businesses because of the kind of investment they need, that is the point where they decide they need external investment and as a family we are not going to have control anymore.
There should not be some kind of artificial cap. We see absolutely enormous businesses that are family owned. Some business will always retain that sense of family ownership.
James Brown
We have only been going for two years and the game plan was, can we survive for 12 months and let's see what happens then?
We are still looking at growth and we are not thinking about succession yet. Where we see problems in family relationships and businesses is not in ownership and shareholdings.
It is where commercial decisions get skewed. That can be in a positive way because people completely trust one another and therefore the business performs better.
But it can also be negative. I am dealing with a business where it is owned by a husband and wife but both of their sons work in the business.
But if my client, who is the wife, goes after her share of the business that could threaten the way the business functions which in turn would threaten the ability for both of her sons to be employed in it.
That means the decision she will have to make her about her long-term financial future is skewed by her family relationships. It is that area that we see as the complexity. It is just not as simple as the money and the commercial relationship.
Jane Shaw
It is common for clients where you have a founder who has set up a business not to see themselves as family business. If you ask that person if they see it as a family business they would probably say no its mine.