Preston property group targets £100m portfolio within five years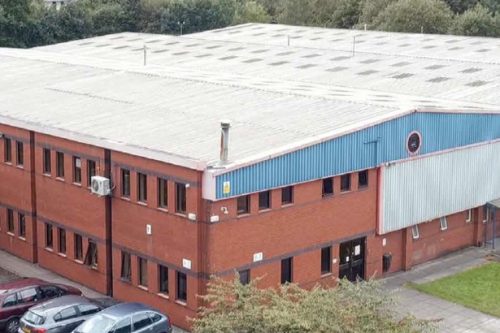 Preston-based property and construction company the Eric Wright Group (EWG) has set out its five-year plan to grow its property portfolio to £100m.
The statement comes as the group announced the completion of three investment deals totalling more than £6.5m.
The first transaction saw EWG complete the £2.325m off-market acquisition of Middleton Trade Park in Greater Manchester from Alden Green Limited.
The 24,000 sq ft trade counter estate comprises 13 units and brings in an annual rent of £164,000 per annum.
The purchase achieved a Net Initial Yield (NIY) of 6.7%. EWG were advised by Neil Higson of Wildbrook CRE.
In a second deal EWG sold The Wool Exchange, a 34,600 sq ft Grade I-listed building in Bradford to Cartmex Limited for £1.6m.
Located opposite the Broadway Shopping Centre, the building comprises a mix of retail and office accommodation.
The Exchange was constructed in the mid 19th century as the trading floor for the local wool industry.
The development was originally bought by Maple Grove Developments, part of the Eric Wright Group, in the late 1990s and underwent a major refurbishment, creating high-quality retail space, from which Waterstones still trades.
In a final deal EWG acquired Quantum House in Royton, Oldham for £2.765m in a sale and leaseback deal with Quantum Profile Systems Limited.
Located on Salmon Fields, this headquarters/industrial building comprises 48,122 sq ft and has been let on a 15-year lease.
Again, advised by Neil Higson of Wildbrook CRE, the acquisition achieved a NIY of 7.1%.
Group portfolio manager for Eric Wright Group, Patrick Naylor, said: "Our focus is on building and strengthening the portfolio through strategic acquisitions, development and further investment.
"The group's property portfolio is currently valued at £64m, which is invested in 37 properties which are primarily located in the North West.
"The disposal of assets such as Barnett House in Manchester, which we sold to Canada Life last year for £7.825m, contribute to our overall strategy to rebalance our portfolio in the right sectors and reinvest our monies in areas where we see resilience and the potential for further growth."