Manufacturer doubles European rail sector sales to £750k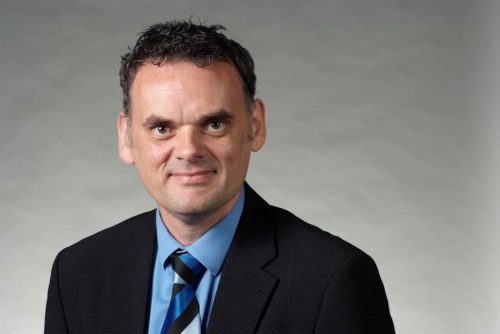 Greater Manchester-based cable and pipe seal manufacturer Roxtec UK is reporting rapid growth across the European rail sector after doubling sales to more than £750,000 in the past 12 months.
Roxtec divisional manager for infrastructure & industry, David Chalmers, said UK sales grew substantially by 120%, following a series of high-profile project wins in the rail sector.
The deals have contributed to sustained growth over a four-year period, for new and retro-fit applications.
Mr Chalmers said orders were secured for Crossrail, LoTrain, East Anglia, South Western Railway and West Midlands, while ongoing projects with London Underground and Network Rail for infrastructure are underpinning growth and creating new job opportunities at the firm, which was founded in Sweden in 1990 and operates a UK base in Bury.
The recent success has also enabled them to invest in their team, appointing Ric Kirman as the new rail infrastructure market manager.
"Roxtec UK has enjoyed another record-breaking year in the rail sector," said Mr Chalmers.
"We have developed strong business partnerships in the rail and rolling stock markets where we deliver specialist cable, pipe and conduit seals.
"We offer a complete package from design, engineering, installation training, maintenance and inspection support.
"Some key projects driving growth include the delivery of multi-cable transit systems for London Underground and heavy-duty cable seal solutions for Network Rail's London Bridge Station.
"We are also involved in pioneering projects, such as Crossrail's new Elizabeth Line for London and the South East. This passes through 42km of tunnels and is currently one of Europe's largest infrastructure project."
In 2018, the UK division delivered a record financial year. Following three successive years of stable turnover, UK sales rose substantially in the 2017/18 financial year to more than £6m.
Mr Chalmers said Roxtec's products are proving popular because they provide customers with a simple sealing solution, protecting against multiple and complex hazards.
These include effects of lightning strikes, gas, fire, dust, flood, humidity, rodents, electro-magnetic disturbances and the risk of explosion.
The unique sealing solutions are certified to cover all requirements for rail facilities and systems, including London Underground, within electrification, signalling and communication.
"Our solutions make it possible to route multiple cables and conduits of different sizes through openings in rail and rolling stock, as well as allowing our customers to add additional services at a later stage – without making new holes," said Mr Chalmers.