Co-operative Bank to create 100 jobs in the North West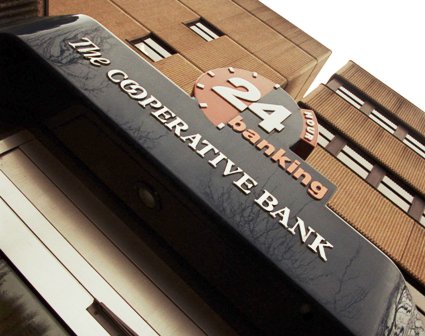 Manchester-based The Co-operative Bank has announced more than 100 jobs for IT and digital specialists as it moves forward with plans to develop its online and digital propositions for customers from its North West base.
The bank is transforming its IT and digital capabilities as part of a multimillion-pound five-year investment plan.
Mark Record, IT and change director at The Co-operative Bank, said: "Our heritage as part of the co-operative movement here in the heart of Manchester, and our customer-led ethical policy, sets us apart from other banks and financial service providers.
"Building a market-leading online and digital proposition for our customers is key to the future success of the bank and we need the right people and skills to help us deliver this."
He added: "We're excited to be able to open our doors to both fresh talent and seasoned professionals with a range of
backgrounds and skill sets who may not have worked in IT or financial services before.
"We are at the start of our transformation journey and with our series of recruitment events we want to bring in the best and the brightest from across the North West and beyond.
"We'll be investing in our people for the long term to help us achieve our vision.
"Our purpose is to make a positive difference to the lives of our customers and communities and we believe that gives us the edge with job seekers who align to the values and ethics we share with our customers."